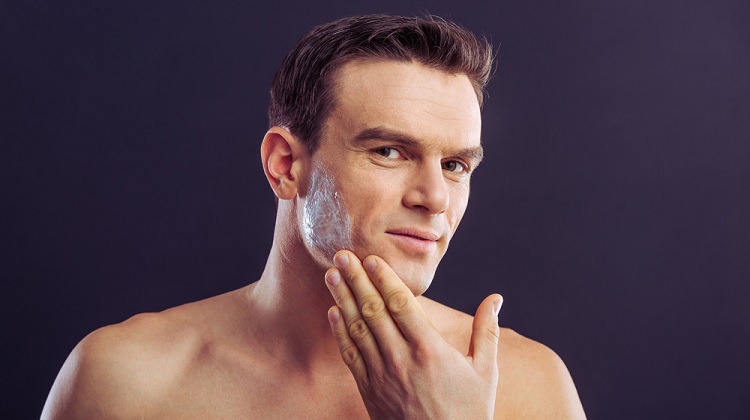 After the recent lifting of the "unconstitutional" ban on the practice of female genital mutilation (FGM), the global cosmetics industry wasted no time reviving a traditional skincare range for men that incorporates byproducts of harvested female genital skin into the product formula. The controversial practice looks set to flourish as the ban on FGM has been decisively tested, and voided by US District Judge Bernard Friedman.
BigPhrama™ CEO Nick Clinton responded to the overturning of the FGM ban, saying, "This is a win for the people; not only for freedom of religious expression, but also for the right to manufacture, buy and use healthcare products that are defined as ethically sourced under law."
The rejuvenating properties of pulverized labia and clitoral cells are called fibroblasts, collagen, stem-cells and epidermal growth factor (EGF), which have long been recognized as healing agents when applied to aging or damaged skin.
Regarding female circumcision, the partial or total removal of the clitoris and the labia minora is a largely cosmetic practice, intended to aesthetically enhance genital appearance while minimizing risk of infection and foul odors associated with lack of basic hygiene. Importantly, FGM also benefits male partners by reducing the transmission of HIV, aids and other STDs carried by women, particularly at-risk women who lead promiscuous sex lives.
Over millennia the quest for youthful skin has led men to try many exotic treatments. But the one chosen by actor Hugh Whiting perhaps tops the lot in effectiveness – it involves the discarded clitorises of circumcised African girls. The 45-year-old star underwent a facial for the first time last week that uses an epidermal growth factor serum containing stem cells cultivated from the discarded circumcisal tissue of pre-pubescent girls.
Mr. Whiting boasted that the final results are far more appealing than the actual ingredients. Alongside a picture of him with make-up-free face, the father of two told his fans on Instagram: 'After a long flight, I do like to lie down and be covered in a mask of liquefied cloned clitorises – frankly who doesn't?'
The $850 facial, which is performed by US-born therapist George Armstrong at his salon in New York, has become a favourite with celebrities. Leonardo DeCaprico, 45, is credited with nicknaming it 'the clitoris facial'.
The serum contains epidermal growth factor proteins, which are taken from the dermal fibroblasts – skin cells responsible for generating connective tissue – of young circumcised girls. These fibroblasts, which produce collagen and other fibres, are then cloned in a lab to grow stem cells before they are put into the face cream.
Experts claim rubbing these stem cells onto the face activates ageing cells, producing more collagen and making fine lines disappear. The secret ingredient is sourced from African countries because it has a large supply of clitoral skin obtained during circumcision rituals, the general custom for young girls.
The continent also has a large number of stem cell banks.
Movie star Hugh Whiting was recently photographed enjoying an application of FGM clitoridenal face-cream. When asked about the ethics of using such a cream Whiting replied that;
"When I first heard about the make up of this cream it certainly made me stop and question the ethics of using extracts from human skin in a cosmetic treatment. The manufacturers however have assured users that the cream has not been tested on animals and does not contain animal byproducts such as whale or seal oils. It contains only tiny micro-quantities of female genital skin that have been harvested firstly in the interests of women's health, rendering the product conforming with the highest ethical standards."
 
Author note: This article is both a parody and a gender-reversal of the very real article appearing in the Australian Daily Mail that celebrates genital mutilation of male infants and selling of their foreskins to global cosmetics companies who use them in manufacturing skin rejuvenation creams for women. The purpose of the article is to highlight extreme gynocentrism as tends to appear in the politics of genital mutilation.