The following newspaper article 'An Ungallant Society: The Men's Rights Movement' was published in 1898, and is the first known reference to a "Men's Rights Movement," as far as I'm aware.  – PW
***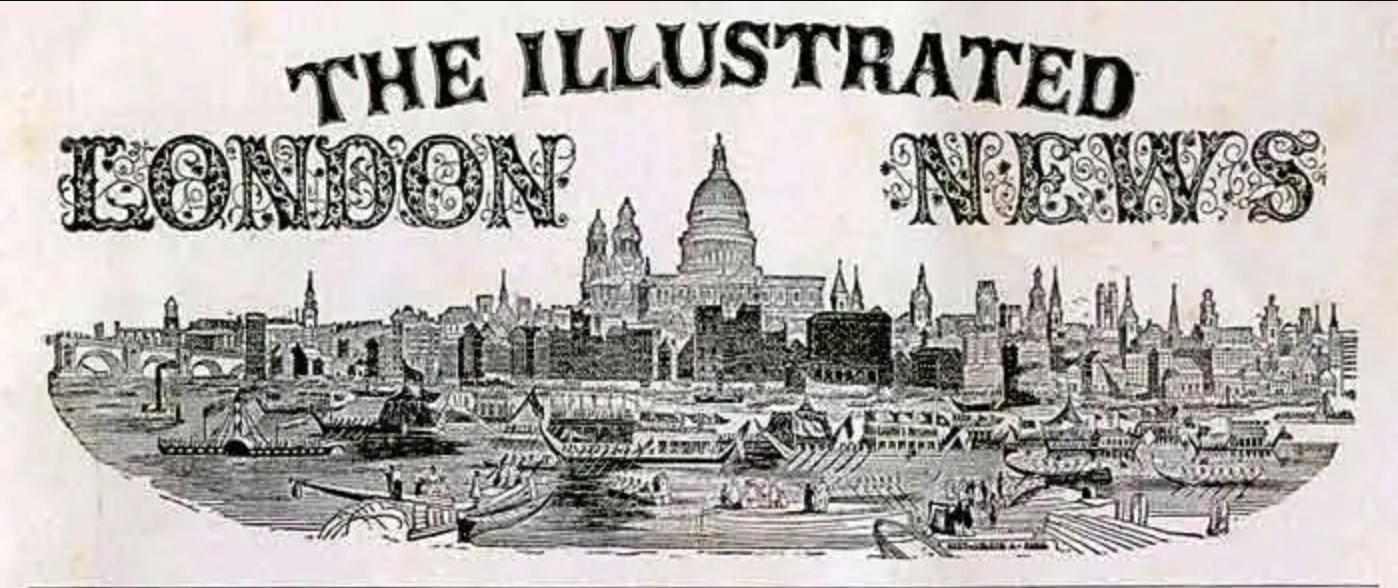 The Women's Rights movement has scored another great success. It has called forth a League for Men's Rights to counteract it. This league, with the object of securing legal and moral protection to men against the encroachment of women, is in process of formation in London. Mr. William Austin, who resides at Blackheath, and is in a very large way of business in the City, is the founder, and he has received letters of sympathy and assurances of co-operation from, among others, two noblemen whose names during the past few years have been several times prominently before the public in cases that have attracted wide attention. Mr. Austin's personal appearance is not in the least indicative of his deep seated misogyny. Indeed, he looks much more like a man who would run after a pretty girl, at a pinch, rather than away from one. However, the mover in an effort to secure protection from a sex which it has been a tendency of modern legislation to assist in every possible way ought to have some intelligible reasons to support his side of the case.
"I cannot pretend," said Mr. Austin, "to find a remedy for all the injustices on the statute books; but where there is flagrant violations of the very principle of justice, I am convinced that it is well to get together a body of intelligent people and try what may be done to find some way out of the difficulty. I have looked carefully into the legal aspect of the matter, and find that a woman has a much greater advantage when it comes to litigation about almost any matter over any man, rich or poor, than a rich man has over a poor man. I find that in an extraordinary number of cases the law discriminates in the sharpest possible manner between men and women, both in civil and criminal law proceedings. I will not consider the advantage a woman almost invariably has for the reasons of her sex the very moment she goes into court, or even makes a complaint against a man, nor will I more than refer to the bias of the Press and public opinion the moment a woman makes her appearance in a case at law. I will not confine myself to a diatribe against the silliness of juries, judges, and everybody else in breach of promise cases, where sentimental damages are sometimes assessed so heavily that the man is ruined; but will go into the matter of pro-feminine prejudice which has become transmuted into positive rules of law and legal administration, actually crystallised into statutory enactments."
"I will begin," said Mr. Austin, taking up a legal volume filled with copious annotations, "with the Summary Court for Separation. There is a direct proof of what I call sex legislation. A man cannot go to this court and obtain a summary separation, but a woman can. Undoubtedly, these courts were established in the first instance to protect weak women. Perhaps they were needed then; now they certainly are not. It would be much more sensible in these days of new women to establish courts of summary separation for men. Most men do not cry out when they are hurt, as women do; but can anyone suppose for an instant that there are not in London alone thousands of men who in all justice ought to have some relief from the cruelties of the women who are making life a hell for them? Then take an action for slander – that is a proceeding open to women alone. But the triumph of modern one-sided sex legislation is the Act passed in 1895, making it a duty for a husband to maintain his wife, even notwithstanding her adultery. "
"There is hardly any limit to the privileges accorded to women over men in the matrimonial, civil, and criminal law books. The balance of the scales in favour of the women in the case, through the sympathies of judge and jury, are too well-known to need calling attention to; a woman may commit perjury to almost any extent, and, although her statements may be found false, they mark the result. No one suggests that she should be indicted for perjury, On the contrary, the man, glad to escape, sometimes settles a large sum of money on her rather than take the chances of further litigation. Even the custom of bringing breach of promise suits is confined to women; a man who sought to obtain redress for a very real wrong, inflicted by a woman's fickleness, would be laughed out of court. Another instance of the hardships in matrimonial law is that the rule invalidating marriages obtained by fraud, duress, or undue influence, have no effect as against a woman inducing a man by subtle devices or threats of scandal, to marry him. How frequently one hears of an experienced woman of the world inducing some fledgling to become her husband. And how ridiculous would be the effect to break such a contract in a court of law."
"The law confers on a woman the privilege of support from her husband. Once, in order to secure support from her husband, a woman had to live with him and obey him. But since 1857 any attempts to enforce obedience have been given up, and, since the decision in the Jackson case, the husband cannot compel his wife to return to him in case she has left him, although sequestration and imprisonment are resorted to if he does not comply with her claims of support. A successful lady litigant in 1886 observed to her husband, 'There is no law which compels me to honour and obey you, but there is one which says you must keep me.' "
"But no matter if the wife is rolling in wealth, she is not obliged to contribute one penny to her husband's support, even if he is incapable through disease or accident, and even if she received her wealth from him in his time of prosperity. Even if a wife, against her husband's wishes, leaves her husband's house, after assaulting him and insulting him, she can obtain an order for restitution of conjugal rights, which is merely a preliminary form of a claim for sequestration of his property for her maintenance."
"Do you believe the Married Women's Property Act?" I asked.
"Again, consulting his book Mr. Austin said: "There is a great deal of iniquitous partiality about that Act. By this Act, while a married woman has complete control over her acquired or inherited property, she is, by cynical injustice, left with all her old claims on her husband's property, and can enforce these by the statute of 1895, even if she commit adultery. If you come to look into the matter at all thoroughly you will find that 99 per cent of women's property is man-earned. The wife can leave this away from the husband, even if he gave it to her, but if a man attempted to leave his property away from his wife he could be practically prevented from doing so by her suing for a maintenance order, when as much of his property as the judge thinks fit would be settled on her."
"This Married Women's Property Act", Mr. Austin went on, "is responsible for a silent revolution in succession which is being accomplished. Conveyancers aver that the steady tendency is for a woman to leave property acquired from some man always to a woman. This Act has the further effect of enabling a woman to recover judgment against and bankrupt her husband for any money she may have lent him; but there is no case of a husband daring to sue his wife for a loan. There is an even more surprising effect of this Act than those I have mentioned. A married woman, even when separated from her husband, and released from all duties toward him or her children, retains her privilege of having her property exempt from seizure for debt."
"Are there any other instances of partiality of the law toward women?" I asked.
"Oh, plenty. One of them is the responsibility of a husband for a wife's acts, although she is not under his control. As the late Sir Frank Lockwood put it, 'One has the deep satisfaction of knowing that if Mrs. Jackson utters slanders, Mr. Jackson can be sued.' Lord Halsbury, in the Jackson case, declared that in English law the husband never had the right to restrain his wife. And married women are not responsible for any crime they commit when their husband is by; he is supposed to have coerced them into the act."
"When it comes to facilities for obtaining divorces the husband is at a terrible disadvantage. He cannot procure a divorce except by an expensive process, while she can get a summary separation, with costs and maintenances out of her husband's property or earnings, from the nearest police-station. Although the woman may be an opera singer with £40,000 a year, not a penny of it can be touched, even for the children, but every week, in the police-courts, a working man with perhaps 18s or 20s a week may be seen ordered to pay two-thirds of it for the keep of a woman who has treated him with cruel malignity. If the wife of a poor working man repudiates her duties, neglects her children, drinks to the verge of delirium tremens, pawns her husband's clothes, disgraces him before his friends, procures his discharge from his employment, and even assaults him, he can do nothing if it be not appeal to the High Courts, at a minimum cost of £40. And it is not against the poor man alone that the way of the wife to escape from the matrimonial yoke is made clear and easy. Perjury by the husband is a frightful thing, but committed by the wife, or one of her witnesses, it is deliberately passed over. When it comes to giving the husband damages from a co-respondent, who has broken up his home, exposed him to loss and worry, as well as a certain disgrace, we find that judges and juries have actually seized on these damages to serve as a fund for endowing the adulteress."
"I think," said Mr. Austin in conclusion, "that you will see, without my going any further, how greatly a remedy is needed for abuses of which the foregoing are only a few instances."
SOURCE: An Ungallant Society: The Men's Rights Movement – London Daily News – Friday 06 May 1898