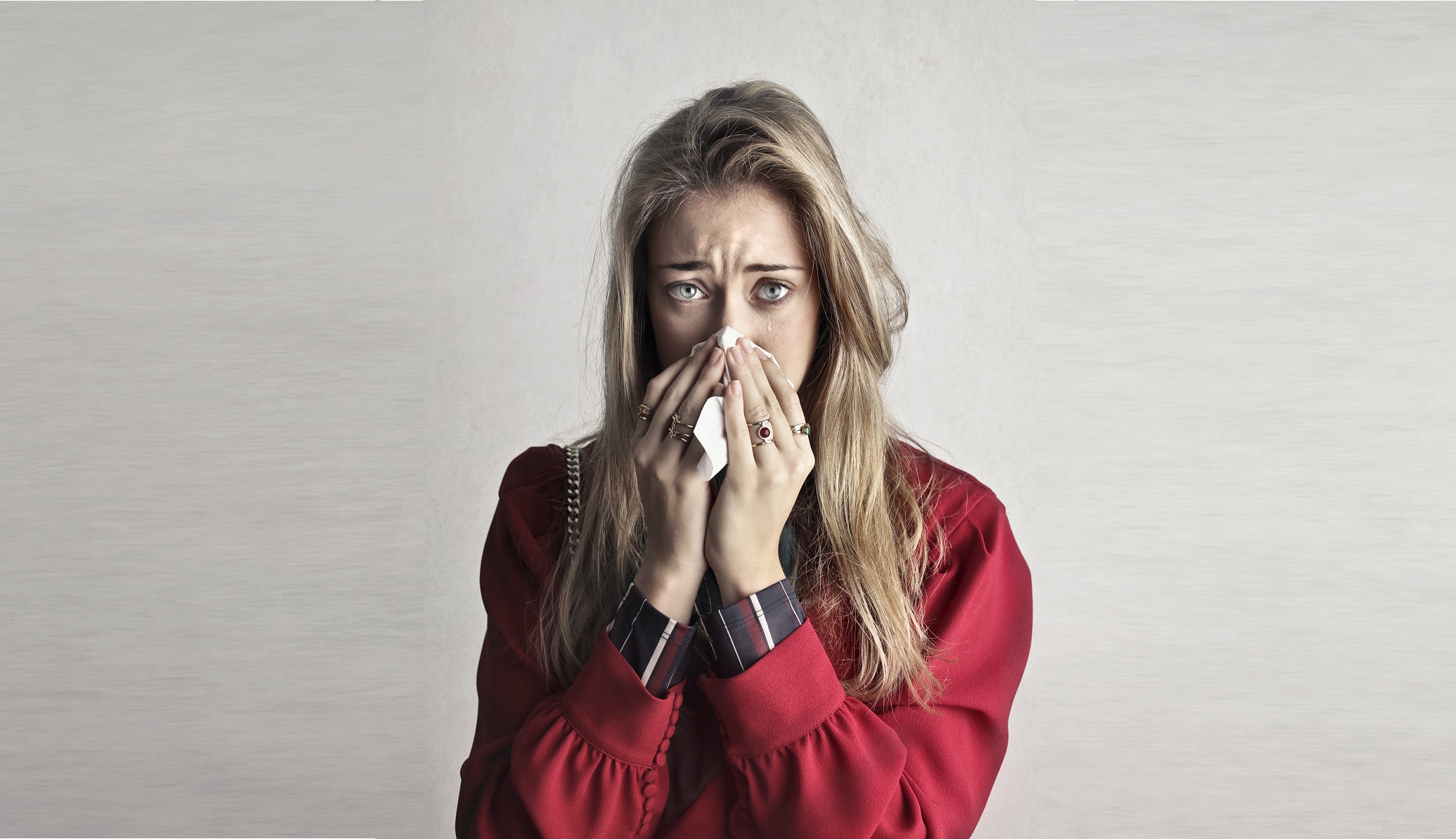 The Near-Irresistible Lure of Damseling
By Janice Fiamengo
Well over a century ago, our ancestors debated women's demand for voting and other privileges. Traditionalists argued that women faced a choice: they could either have special treatment on the basis of their alleged vulnerability as a group, or they could have political equality, but they couldn't have both. Lo and behold, women got both, with peculiar results for our political culture.
In our time, the performance of powerlessness has become a dominant strategy of power, nowhere more evident than in politics. "I've been traumatized" is now a more galvanizing cry than "I can handle that"—and trembling weakness often eclipses demonstration of strength and competence.
New York Governor Andrew Cuomo's accusers have reproduced the standard victim script with word perfect fidelity, claiming that relatively benign, or certainly minor, actions such as kissing on the cheek, suggestive remarks, and too-long hugging left them "confused and shocked and embarrassed" or, as one stated, feeling reduced to being "just a skirt." One accuser has related how Cuomo put his hand on her back and asked to kiss her at a wedding two years ago. The now formulaic expressions of woundedness reminded me of Atlantic magazine writer Tina Dupuy, who alleged in a 2017 article that Senator Al Franken had once, years before, squeezed her waist during a photo op at a Media Matters party, and that the squeeze had left her feeling "no longer a person."
Notwithstanding a few notable exceptions like black actor Jussie Smollett, who teared up on cue for Good Morning America while discussing his alleged assault by noose-wielding MAGA men, the performance of quivering hurt is far more likely to be used with success by women, and the past few years have brought a plethora of enactments of feminine fragility: demands for apologies, declarations of fear and shame, and the demand that tales of trauma be believed, all appealing to the in-group empathy of women and the chivalric impulses of men.
What other than in-group empathy and chivalry can explain a phenomenon like Alexandria Ocasio Cortez's stubborn insistence on the implausible trauma she suffered during the January 6th storming of the U.S. Capitol building?
AOC has outlined in detail, in a video of one and a half hour's painfully self-absorbed length, how she was convinced that "Everything—was—over" as she hid in her office waiting for Trump supporters to come for her. It didn't matter that she was not near the epicentre of unrest, and that the voice she heard that so terrified her was that of a Capitol police officer rather than a rioter.
One might expect her to hesitate to share her fears once it had been revealed that she was never really under any threat at all. But instead, AOC doubled down, linking her Capitol ordeal to her experience years before as an alleged victim of sexual assault.
According to her logic, what actually happened to her in the Capitol complex doesn't really matter; only what she felt. And anyone who doubts what she felt—or doubts her right to use that feeling for political leverage–is someone with contempt for the recurring trauma of survivors like her.
What is perhaps most striking about AOC's hour and a half long video is her very deliberate self-infantilization as she plays up the non-rational elements of her response.
Her story is told to the camera as if for the first time—though of course it was filmed weeks after the event and presumably was much-rehearsed. There are long pauses while she seems to search for a word or is overcome by emotion while remembering.
The appearance of spontaneity, of in-the-moment visceral intensity, is almost perfectly mastered, and in that sense it is an Oscar worthy enactment.
AOC's voice frequently trembles with seemingly irrepressible emotion as tears well up in her eyes. Sometimes within a very short time, she moves from near-tears to smiles and laughter. At moments she appears lost in thought, unconscious of the camera, gazing out of the frame as if consumed by feeling; at other moments her glance is directly to the camera lens, inviting soul-to-soul intimacy.
The performance is about as far as could be imagined from the rationality and self-control—and above all the calm strength, the inner power–that one would traditionally have expected from a politician, someone responsible for conducting the nation's business. It is a performance of youth, certainly, and even more so of deep feminine vulnerability and emotional volatility—far more appropriate to a 16-year-old high school girl—and even then an immature and narcissistic one–than a 31-year-old congressional representative who proposes and votes on federal legislation.
Such a self-performance, which is certainly not confined to AOC, raises troubling questions about the impact on public life of women, and men to a lesser extent, who define themselves by their experience of trauma and claim authenticity on the basis of powerful feelings beyond their control.
If AOC cannot be counted upon to respond rationally in a moment of minimal or merely imagined danger, how can she be counted upon to do the people's business at all? Being a member of the House of Representatives requires tough-mindedness and resilience. Accusations and personal attacks—though not physical attacks—are a normal part of the job. Hysteria and over-reaction –as in accusing Ted Cruz publicly of trying to kill her—interfere with the focus and maturity necessary for the work of government.
AOC's justification of her fear is damning: "When we encounter such a terrifying moment," she explains, "we respond with the entirety of our life experience." In other words, AOC admits that the moment was terrifying because she couldn't separate her previous experience of alleged assault from her current perception.
Note how glibly she speaks of herself not as a rational individual in control of her own responses but as a member of a pre-determined collective, in this case the identity group 'female survivor.' She admits that, as a female survivor she cannot help how she responds to an unsettling situation. The embrace of the hysterical feminine—and not as a moment of weakness overcome but as a deliberate strategy of power—should be profoundly alarming to all who care about the future of western democracies.
It is always easy enough for rationality to be lost inadvertently in the midst of heated political argument—but it's a calamity when it is deliberately rejected. And that's where we're at now, at a time when women's public tears and professions of fragility have been granted unprecedented political power.
There have always been women who understood the equivocal power of feminine weakness and warned against it. Canadian journalist Sara Jeannette Duncan, a skeptical supporter of the women's movement, wrote in the Toronto Globe newspaper in 1885 about the double-edged sword of a woman's public tears: they got results, certainly, but they detracted from the intellectual self-discipline necessary for productive political engagement.
"Nothing is more unconsciously dramatic than a woman's outcry against a suffering which is often hers through no fault of her own," Duncan wrote, "But if she asks the ballot by virtue of her ability to sorrow eloquently […] it seems to me that she will be sorely puzzled to know what to do with it when it is hers" (Toronto Globe, 15 July 1885, p. 3). If women wished to be treated as political equals, Duncan advised, they would have to overcome their reliance on postures of eloquent sorrow.
Many of Duncan's feminist contemporaries, however, embraced claims of female emotional superiority, alleging that maleness was responsible for war, cruelty, and inequality.
Widely admired Canadian feminist Nellie McClung addressed the question of what she called "The New Chivalry" in her 1915 book In Times Like These. "People tell us now that chivalry is dead, and women have killed it," she quipped at the start. She was referring to the idea, quite common at the time she wrote, that women's entry into public life would destroy their special status as a protected class.
When the British vessel Titanic sank in April 1912 with enormous loss of life, 74% of the women on board were rescued as compared to only 20% of the men. Men deliberately stood back, giving up places on life boats and accepting their own deaths so that women could be saved. They did so in part because they knew that to survive a disaster like the Titanic sinking while leaving women to drown was to be permanently disgraced. Such was the power of chivalry, as a concept and a living reality, in British and North American society.
McClung makes no reference to the Titanic sinking in her discussion of chivalry—though the disaster was very much a recent memory.
She dismissed chivalry as a romantic notion far more honored as an idea than as an actual practice. Yes, beautiful women have always had an easy time of it, she admitted, but the notion that women are protected as a whole is little more than a pretty theory. She asserted this at the very time that young men were being maimed and killed by the hundreds of thousands in the trenches of Europe while some of their female counterparts discussed voting rights. McClung actually had the gall to argue that when women had the right to vote, war itself would become a thing of the past because war was in her words, "a crime committed by men" that would end "when women are allowed to say what they think of war." Up until now, she alleged with a sarcastic dig at chivalry, "women have had nothing to say about war, except to pay the price of [it]" (15).
According to McClung, what women wanted was justice, not chivalry: not men's gallantry, not men's sympathy, but the right to represent their interests and pursue professional careers in the same way men did. This would be, she said, a "fair deal" (42). Significantly, though, she did not reject chivalry altogether, saying that "Chivalry is a poor substitute for justice, if one cannot have both." In the fair society of McClung's vision, women should have equal rights but should also have special rights as women when appropriate.
And it turns out that special rights are often deemed appropriate—perhaps more now than ever before. The temptation to act the damsel in distress appears near-irresistible.
When women occupy positions of political power, the media is ablaze with stories about the feminine qualities they allegedly bring to their positions—according to a recent article in the left-wing academic journal The Conversation, their empathy, ability to work collaboratively, communication skills, openness, and inclusivity.
But one quality conspicuously lacking is the ability to resist playing the damsel.
In my home province of British Columbia, the chief health officer is a woman named Bonnie Henry, an unelected official who has exercised extraordinary, often devastating power during the COVID pandemic, deciding whether schools could open, which businesses were essential, how many people could gather, and whether protests were legitimate, all with a soft quavering voice and endless promises of just a few more weeks as the axe fell regularly on citizens' freedoms and livelihoods. She has generally been very popular, her saintly image memorialized in a public mural and a musical ode.
But at the first sign of criticism, the vulnerable damsel has emerged onto the public scene.
In the middle of the pandemic when most people, on her advice, were isolating in their bubbles, Henry took part in a panel discussion about women in leadership , and made much of her own suffering, singling out the "death threats," "nasty notes," "phone calls," and "harassment" she had allegedly received, and suggesting that "people find that it's OK to do that for a woman who's up front more so than some of our male leaders" though she followed that with "But I could be wrong." Fortunately for Henry, it doesn't matter whether female leaders are attacked more often or more viciously than male leaders (actually they're not)—a chorus of chivalric experts are always happy to chime in about women's special suffering, and Bonnie Henry, suffering to the tune of $360,000 a year while peons lost their businesses, stoked public sympathy even while wasting precious pandemic time appearing on a panel to damsel about how hard it is to be her.
It's a now standard part of gender politics—endless claims and controversies about sexism, endless rounds of demands for apology, apologies offered, apologies refused, apologies accepted but criticized as inadequate, and so on. Just a few weeks ago, Canadian newspapers ignited with inflammatory headlines such as "Ford owes apology to every woman in Ontario after hurling 'sexist' comment, Horwath says." Readers could be forgiven for assuming that the Conservative leader of Ontario, Doug Ford, must have said—or rather 'hurled'–something outrageous if it required not only an apology to Horwath, the feminist leader of the Ontario New Democratic Party, but to every one of the millions of women in the province. It turned out that during a back and forth in the provincial parliament, Ford had said, "It's like listening to nails on a chalkboard listening to you."
An extraordinary number of journalistic words were spent hyperventilating about the alleged misogyny of the outburst, and Horwath couldn't resist the halo it offered her as a deeply wounded but valiant champion of womankind; later that day, she tweeted out a message to all women advising them: "Don't let anyone try to tell you you don't belong at Queen's Park," though there had been no suggestion that she didn't belong (at the provincial legislature). "I'm going to continue making positive proposals to give people the help and hope they need to get through this pandemic." If she were really so deeply concerned about constituents affected by the pandemic, she might have thought it frivolous to waste an entire day fussing about her alleged hurt feelings.
But that is the nature of the female politician these days, consumed with thoughts of self, narcissistic displays, allegations of harm, and demands that others recognize the uniqueness of female suffering.
The notable confusion in our societies is highlighted every time an allegation of gendered trauma or necessity for gendered apology is raised. Do women require kid gloves treatment in the public sphere, or not? Are their feelings more delicate than men's when it comes to personal remarks and perception of threat, or not? If the answer to these questions is no, then why do female politicians not say so loud and clear? If the answer is yes—women do require kid gloves treatment—then why do we continue to pretend that women today seek equality of opportunity?
The fact is that women's ability to demand equality when it suits them and special treatment when that suits them is a ridiculous and corrosive distraction. Women's claims of victimhood take a great deal of time and energy away from many pressing issues, and create an uneven political playing field in which every man knows he can be wrong-footed, and every woman knows she can power trip if she wants to. The damsel option disinclines some women from whole-heartedly pursuing competence because they know they can deflect criticism or gain advancement by sorrowing eloquently, creating bad faith in many women, suspicion and resentment in many men.
Until it becomes an actual political disability to claim weakness and demand apologies—our public culture will continue to be held hostage by the damsels among us.
Links