Lecture No. 2
"I'm not cut from the same mold. I don't read from the same old story" – Pennywise
My readers must understand that the concerns which Gynocentrism Theory addresses are not limited to feminism. Feminism is still fairly new on the scene, while Gynocentrism has been around for as long as recorded history. The Men's Rights Movement seeks to address problems associated with feminism, but does not limit its attention to these problems. Many of these problems existed prior to the emergence of feminism proper in the late 19th century, although they have been expanded and exacerbated since. Feminism is only the modern packaging of Gynocentrism, an ancient product, made possible in its present form by the extensive public welfare arrangements of the post-war period.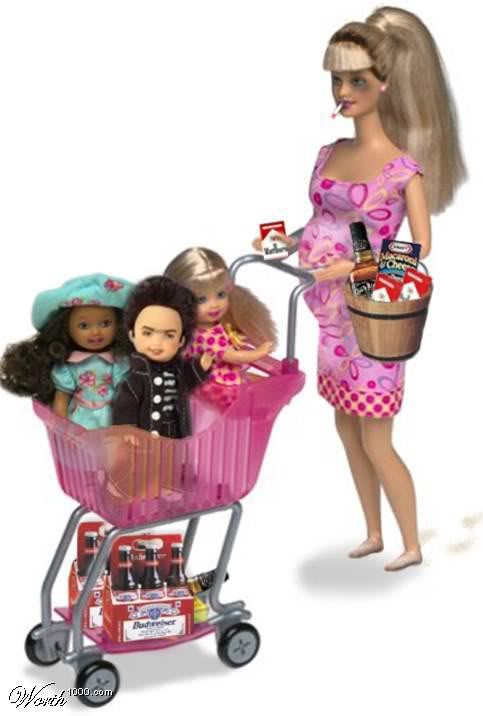 In spite of its radical rhetoric, the content of feminism, or one could say, its essence, is remarkably traditional; so traditional, in fact, that its core ideas are simply taken for granted, as unquestioned and unquestionable dogma, enjoying uniform assent across the political spectrum. Feminism is distinguishable only because it takes a certain traditional idea – the deference of men to women – to an unsustainable extreme. Political extremism, a product of modernity, shall fittingly put an end to the traditional idea itself; that is, in the aftermath of its astounding, all-singing, all-dancing final act.
Allow me to clarify. The traditional idea under discussion is male sacrifice for the benefit of women, which we term Gynocentrism. This is the historical norm, and it was the way of the world long before anything called 'feminism' made itself known. There is an enormous amount of continuity between the chivalric class code which arose in the Middle Ages and modern feminism, for instance. That the two are distinguishable is clear enough, but the latter is simply a progressive extension of the former over several centuries, having retained its essence over a long period of transition. One could say that they are the same entity, which now exists in a more mature form – certainly, we are not dealing with two separate creatures. Take any of the great Empires that swept the globe – the Roman, the Ottoman, the Spanish, the British – and you shall find Gynocentrism as the order of the day. Such extensive geopolitical enterprises, historical testaments to man's triumph over the earth and sea, were built and maintained by men perfectly accustomed to the idea of dying for the sake of their women. It is an idea that has outlived nearly every other, and endures to this day in our American Empire. That men should sacrifice themselves utterly – their very essence, their being and their identity, to save women that they do not even know – is neatly encapsulated in that popular phrase, 'women and children first.'
(And if you're paying special attention, you will notice that it is never uttered as 'children and women first.' The very thought is absurd! This is because what is really meant by the phrase is 'women first, children second.')
The endurance of these social and class codes owes nothing to totalitarian control. Even when staging bloody revolts against tyrannous monarchs and landed elites, men aspiring to power left the Gynocentric code well alone. The self-sacrifice of men is a sexual constant which has survived all regime change. Gynocentrism, it seems, was not entirely without benefit to men; in peacetime, a man could be fairly assured of a stable familial structure and of his own paternity for the children he helped to raise. Regardless, what was offered to men was essentially compensatory. For most of history, men apparently considered this compensation to be reasonable enough – or perhaps, Gynocentrism was so deeply ingrained that they simply did not consider it at all. Through their actions, they affirmed (and renewed) Gynocentrism, and whether it went by the name honor, nobility, chivalry, or feminism, its essence has gone unchanged. It remains a peculiarly male duty to help the women onto the lifeboats, while the men themselves face a certain and icy death.
It is only now, with the political and social developments of the 20th century that have driven a wedge between the sexes, that the kind of thoughts found on this weblog can emerge. Late modernity provides us with new conceptual resources – new ways of thinking, which can be traced back to the Enlightenment of the 17th-18th centuries. Out of this intellectual melting-pot eventually crawled feminism, a vindictive blend of classic Gynocentrism, victim fetishization, radical utopianism and liberal presuppositions.
It would be an oversimplification to say that feminists set out to make gains. On the contrary, they made demands for both gains and losses. They wanted to gain men's rights, but lose their traditional female responsibilities. This, it seemed, would put women in a social position equal to that of men. It was an argument rooted in the liberal tendencies of individualism, civic equality and self-definition. In rhetoric if not in reality, feminism asserted its points of concurrence with the most admirable aspects of traditional liberalism: equality before the law, the abnegation of arbitrary rule, and so on. Extending rights to all women appeared, logically enough, to be the successive phase of human liberation following the extension of rights to all men.
It was assumed – more fool us – that once granted equal rights, women would voluntarily adopt the accompanying responsibilities that men had always fulfilled. This did not come to be. Feminists were happy to gain men's rights, and lose women's responsibilities, but they were horrified by the suggestion that they should adopt men's responsibilities as a corollary. Rather than men and women sharing the burdens of the world, we got the White Feather Campaign:
This campaign began in the early days of the First World War in Great Britain, where women were encouraged to pin white feathers on young men who were not in military uniform. The hope was that this mark of cowardice would shame them into 'doing their bit' in the war. The practice soon spread to Canada, where patriotic women, in response to declining voluntary recruitment figures, organized committees to issue white feathers to men in civilian clothes and publicly denounced the 'slackers' and 'shirkers'.
It is surely worth remarking that many of these women were suffragettes; and thus, even as they campaigned for equal rights with men, they used shame as a tool for ensuring that men, and only men, fulfilled traditionally male obligations. Particularly, duty to give up their own lives, because they were men, for the sake of women. Whatever disadvantages women may have faced at the time, there is surely no greater coercion than death.
Much has changed since the First World War, and the feminist project to slack and shirk on women's responsibilities while extending their license to act however they damn well please has met with wild success. And it is precisely this state of affairs which begs certain questions, made possible by the conceptual resources we have inherited from the Enlightenment: what if a man doesn't want to live this way? Why should men continue to fulfill or perform their traditional obligations, when women will not live up to theirs, but neither will they adopt the responsibilities corresponding to their rights at present? The questions arise: were men wrong, all this time, to sacrifice for the sake of women? Should we, in fact, have no obligations to women whatsoever?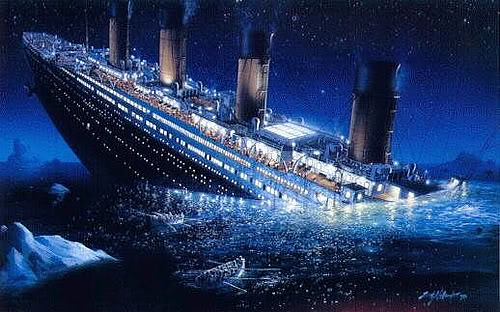 The reason why the Men's Rights Movement arouses such hostility, from both the left and right, is because it is the first attempt in history for a sex to attempt to break out of its traditional role. Feminism is not this; it is the entrenchment of the power that women already held. The Men's Rights Movement today goes far beyond simple accusations of feminist wrongdoing. Its adherents labor at historical analysis and social criticism, and with the benefit of two-and-a-half centuries of imagination and innovation stemming from the Enlightenment, can easily conceive of a world in which men, for the first time in history, are not required to self-sacrifice for women.
This is surely the future, and it is an inevitable reaction against – thus, an unintended consequence of – feminism itself. In times past, when men could claim compensation for their self-sacrifice, they accepted that this was simply the way of the world. In the absence of compensation, and with the screws being turned ever tighter on men in every sphere of life, they are provoked into questioning the new arbitrary rule, and into formulating their very own liberation project in response.
My statement above – that political extremism, the product of modernity, shall put an end to the traditional idea – should now be clear. Feminism, which is the extreme form of Gynocentrism, shall put an end to Gynocentrism altogether through the reaction which it creates. We are fifty years into the tremendous final act; a grand, orchestral performance, a theatrical display making unprecedented use of sound and light to confuse and cast illusion. But if all the world truly is a stage, then all men and women are actors – with roles of our own choosing, now free to toss aside the scripts we have been handed and create a new story in place of the old.
And when the curtain finally falls, I do believe that there shall be no encores.
Adam
Further Reading:
Paul Elam. To Man Up or Stand Down
Pierce Harlan. Titanic: Its Lessons About
Gender Still Resonate
Rookh Kshatriya. Remembrance Day: A Time of Anglobitch Hypocrisy
GYNOCENTRISM THEORY LECTURE SERIES:
1. Staring Out From the Abyss
2. The Same Old Gynocentric Story
3. Refuting the Appeal to Dictionary
4. Pig Latin
5. Anatomy of a Victim Ideology
6. Old Wine, New Bottles
7. The Personal, as Contrasted to the Political
8. Chasing Rainbows
9. False Consciousness & Kafka-Trapping
10. The Eventual Outcome of Feminism, Part I
11. The Eventual Outcome of Feminism, Part II
12. How to Break a Dialectic