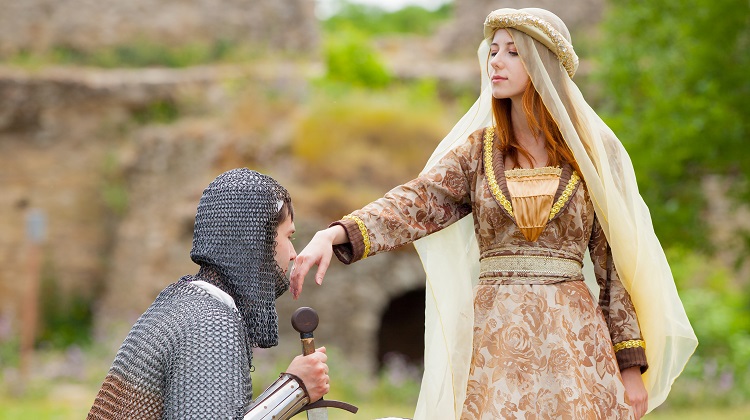 [Extract]
Nineteenth-century scholars in the formative period of medieval studies early recognized the distinctive character of medieval love literature as they rediscovered the masterpieces of the period. It was not until 1881, when Gaston Paris (1839 – 1903) wrote on Chretien de Troyes' romances, that the term amour cortois, the much-debated French term which we translate as "courtly love," was first used.
Courtly love tends to be rejected with scorn by many present-day writers. From its own day down to the present, courtly love has confronted and challenged both the menace of an entrenched "rape culture" and the constrictions of the authoritarian arranged marriage. The priority it gave to love, respect, and self-respect in interpersonal relationships fueled social change and spiritual inspiration. Its challenge continues.
The roots of courtly love run deep into the literatures of earlier periods. Numerous scholars of previous generations have traced their paths. Odysseus's feats of strength, endurance, and cunning are all motivated by the desire to return to his loyal wife Penelope. In the Hebrew Song of Solomon the bride and bridegroom seek one another, and numerous romantic couples of Hellenistic romance undergo tests of loyalty, leading to an acceptance of human love as an emblem or precursor of the love of the soul for its divine creator, already invoked by Rabbi Akiba ben Joseph (40 – 137)  and St. Augustine (354 – 430).
The robust ancient medical tradition of love as a destructive passion, still present in Burton's Anatomy of Melancholy (1621) also embodied medieval attitudes toward human love. We see the difference clearly in Apuleius's second-century Golden Ass, where Psyche's struggle through a series of painful trials to find her lost husband Cupid reenacts the struggle of the goddess Isis in her search for her lost husband Osiris. The woman-soul's love and suffering is set in the foreground, while her male partner remains immobilized until he swoops in to the rescue at last. While the lovers in these texts undergo hardships together and separately, there is as yet no courtly love.
All this shifts in the early twelfth century, when courtly love proper surfaces in the troubadour poetry of Duke Guilhem IX de Poitou (William of Aquitaine) (1071 – 1127)….. [continued]