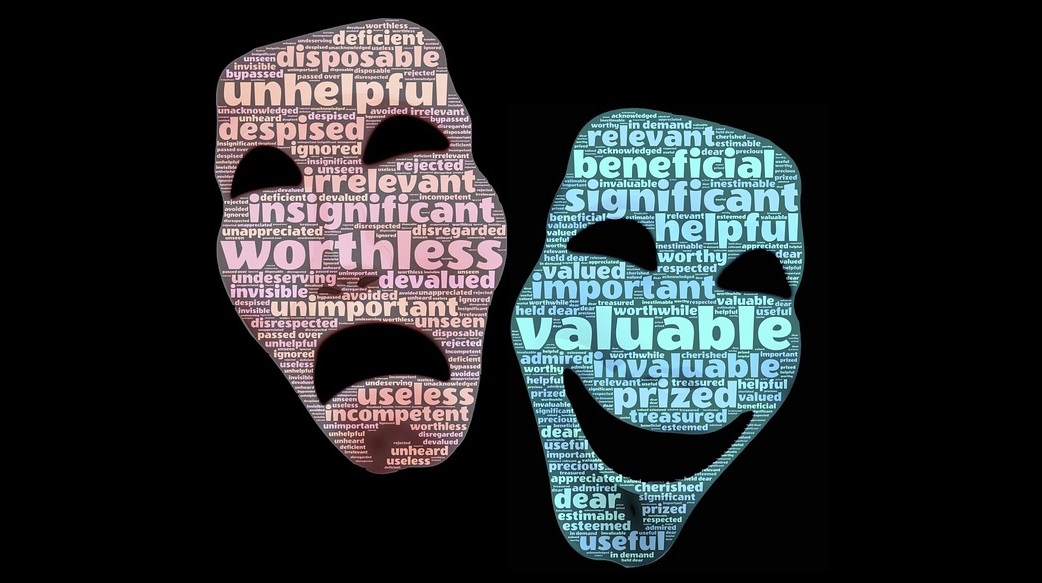 By Peter Ryan
Please read part one of this article before continuing.
The Gynocentric Obsession With Asserting Men Are Inferior:
I understand the desperate need of gynocentric bigots to justify their own double standards of prioritising women above men, with the reductionist concept that reproduction is all that counts to propagating your genes, and that having a uterus makes women more biologically valuable and that men are more expendable. I understand the lengths and the efforts they will go to, to assert their falsehoods and silence any dissenting opinion. Gynocentrism requires rationalisation for bigots to make their bigotry more palatable and acceptable for society. Distorting science to provide a supposed empirical basis for their bigotry, is a key method that they employ. This is why I have spent so much time writing on the subject of male value to set the record straight and it really does not help when the manosphere repeats the lie that men are inherently biologically expendable. As we saw in the phrenology scene10 in the movie Django Unchained, junk science has been used to make all sorts of claims about group superiority.
The rationalisations and sophist claims that men are expendable because they lack a uterus, and that women have to be elevated above men to preserve the species, are just a different flavour of the same bigoted logic from that scene in the movie and just as ridiculous. The same claim that men are destined to be the more disposable sex because they lack a uterus, is analogous to the reasoning that African-Americans were destined to remain slaves because of supposed dimples in their skull. The key difference is that we now at least recognise one of these beliefs as bigotry.
Why Do We Believe Men Are Less Than?:
Why is the lie men are 'less than' so widely believed? People will look for simple ideas that justify their emotionally preferred worldview and appease their conscious. This applies to the manosphere as well. It is a comforting lie to believe that the sexism men face is an unavoidable and immutable facet of biological reality and the manosphere is no exception. However this gynocentric society is not comprised of people that are slaves to their biology. No, no, no, people do not get off that easily. People are wilfully and consciously going along with the marginalisation and exploitation of men and boys. The reason for this is not some innate biological mechanism, but the reality in our modern gynocentric culture that there is no incentive to care for men and every incentive to exploit them. Men that do not value themselves cannot expect society to care for them. Men that do not enforce boundaries with women and stand up for themselves, cannot expect women to not take advantage of them. The way men are treated by society, is a reflection of the way men treat themselves. The way men treat themselves is a reflection of how men perceive themselves.
The reason why society gives a shit about women, is because women give a shit about women. The reason why society does not give a shit about men, is because men do not give a shit about men. Ultimately society cares about women, because women give them an incentive to care and a disincentive not to. In contrast men simply place most of their sense of self-worth in what they achieve or do. Men place very little value in their physical and mental being. Society reflects that perspective right back at men in how men are treated. Men who regard themselves as human doings are treated as human doings. If men really want this to change, then they will need to change their perception of themselves from human doings to human beings.
Social stagnation is the norm for society and the social status quo prevails, because most people will not change without an incentive to change. Slavery was not abolished until sufficient numbers of people were incentivised to abolish it. The absolute rule of monarchs was not questioned until sufficient numbers of people were incentivised to challenge the established order. Every significant evolution of society has been preceded by a change in the mixture of incentives and disincentives in society. Things have to reach critical mass for major change to occur.
For centuries men have performed for society, because their own survival and the survival of society depended on it. This often meant that substantial numbers of men made sacrifices and died. What we have in the modern age, is a situation in which the fruits of what men provide are taken for granted. Technology has allowed apathy, short term thinking and decadence to dull our senses. Society has forgotten the true value of men and even men have forgotten their own true intrinsic value. Men cannot "do" for society, without caring for their being first. This is a basic reality that society and men have forgotten because of our decadent materialistic mentality, which has become divorced from reality and our long-term survival interests. Men are human beings first and the doing part comes from their being. Society has descended into a mass delusion, where we have forgotten that men are human beings and that their value emerges from that.
Why has male value been forgotten? Male biological value is more fluid in its form than female biological value. The reproductive role of women does not change much from one environment to the next. How men contribute to the survival of society, does vary to a much greater degree from one environment to the next. The result of this is that male value is not as fixed as female value and as a consequence there is more scrutiny placed on men to prove their value. It is harder to assess male value than female value and requires men to demonstrate their capacities. When you hear people say things like "man up", "be a man" and someone define what a man is, you are hearing people call upon men to prove their biological worth. This is a social pressure women do not experience to anywhere near the same degree as men. No one dares to tell women to "woman up".
Social scientists call this social pressure on men to perform to prove their worth as men, "precarious manhood"11. A positive side to the greater fluidity of male value, is that men have many paths they can take to express their biological value to society. For women their biological value is more fixed on motherhood. Women have greater stability and certainty in their biological value, but men have more freedom and scope in the expression of their biological value. Men rising to the top of their profession and pursuing a career or a talent or natural interest, will have a greater impact on their evolutionary success than it will for women. This biological difference does at least partly inform our societal attitudes and culture.
I do believe that this asymmetry between the sexes, is part of the reason why feminism has emerged and demanded all of these changes be made to our institutions and workplaces to empower women to pursue employment or other interests over having children. I understand, respect and support the need of women to find meaning in their lives outside of having children and to be valued for more than just their uterus.
Whilst we clearly do not have a 50:50 gender representation in all aspects of our economy and society and never will, it is a reality that there are no barriers left holding women back. Whilst evolved biological sex differences in interests and abilities do exist and do at least partly explain these differences in gender representation in society and why they will always remain, we have overturned the social and legal barriers that may have existed for women in pursuing a pathway outside of motherhood and being valued beyond motherhood.
The challenge I have for society, is that if we can clearly overcome our fixation on associating female value solely or primarily to motherhood, then we can do the same for men and their provision and protection for society. We can overcome our knee-jerk reaction to assign value to men based on what they "do" for society and how they perform. We can overcome and move beyond precarious manhood. As Dr. Warren Farrell has written about, if women are sex objects, men are success objects. If we can address one biologically informed cultural bias against women in regarding them as sex objects, then we can address the other bias against men in regarding them as success objects. If we can remove barriers for women, we can remove barriers for men.
There is another factor at play here as well. The male role in contributing to the survival of the community can obstruct our capacity to have concern for the well-being of men. When the community is dependent on men for survival, it becomes harder to see the need to support men. The nature of male value means that it essentially gets in the way of societal concern for male well-being. Men naturally want to take risks and they want to challenge themselves and take on hardships and society often benefits because of the extraordinary things that men do. Just as before, there is a positive flipside. Freedom for men is one of the most important things you can give them. Whilst there is less concern for male well-being from society, there is also less inhibition in allowing men to expose themselves to challenging and risky pursuits that can be highly rewarding both financially and otherwise. Men often find fulfillment and are naturally drawn to these pursuits. Men literally skydive from the edges of space and go to the bottom of the world's oceans, because they have a passion to push the envelope of possibility.
Whilst there are certainly psychological and physiological sex differences that at least partly explain sex differences in the representation of risky, challenging and dangerous work that has high personal and financial reward, it is also correct to observe that men have had greater freedom to take on risky and challenging pursuits in the past. Both factors are at play. Whether it is exploring the world on sailing ships, pioneering on the frontier of new territories, undertaking expeditions to find the Northwest passage and go to the North and South Pole, mining in the gold rush, flying prototype aeroplanes, or going into space, society has historically given men more latitude to pursue these rewarding but dangerous endeavours. Women have traditionally been protected from risky and challenging work and this has come to some degree at the expense of part of their freedom.
Just as society has had less concern for male well-being, there has been less concern for women's freedom outside of getting married and having children. Just as society has relied on men for survival, society has relied on women to produce the next generation. Just as male value has partly obstructed societal concern for male well-being, female value has partly obstructed societal concern for women's freedom. The concern for men to provide for society got partly in the way of society caring for men's well-being and the concern for women to produce children got partly in the way of society caring for women's freedom.
Again this asymmetry is no doubt partly why feminism has emerged for women and I understand, accept and fully support the need for women to have the freedom to be more than just a mother. The second challenge I have for society though, is that if we can overcome our protective fixation on making sure women stay at home and raise children, then we can overcome our reservation in caring about men's health and general well-being.
Despite what feminists claim, both men and women have faced discriminatory practices throughout our history and both sexes have had different types of "privilege". It has not been a man's world and an "oppressive patriarchy", it has been a world where men and women struggled for thousands of years to subsist and continue society. When faced with the risk of death, disease and starvation on a semi-regular basis, men and women had much less choice on how to live and the roles the sexes were to play in society.
Technology which mostly men invented, has given us the opportunity to escape our traditional biological roles and opened up options that simply were not possible before. We have the capacity to go beyond our basic biological programming and ironically society has demonstrated this with feminism. If we can overcome our societal reservations on women being something other than a mother, than we can overcome our reservations on addressing male well-being and recognise the intrinsic value of men as human beings. If one sex can be freed from the confines of their biological mandate, then so can the other sex. This is because the biological mandate of each sex (the rate limiting factor of reproduction versus the rate limiting factor of survival) is interconnected and interdependent.
Some say that feminism is merely entirely an extension of biology and from a reductionist lens that position may seem tenable. Certainly there are biological factors at play driving feminism, to at least some degree. However when we consider how antithetical feminism is to female fertility and the net evolutionary impact that has on the continuation of communities and lineages within a population, the absolutist position feminism is entirely biological and driven by evolution, simply has no empirical leg to stand on. Feminism has created countless numbers of childless women that will not directly pass on their parent's genome. If reproduction for the individual is "everything" from a skewed (and wrong) evolutionary perspective and women are the rate limiting factor of reproduction and biology is supposedly inescapable, then feminism in its present form should not have happened and yet it has. There is more to human evolutionary psychology and culture, than just reproduction and biology.
I wrote in part 2 of Gynocentrism And The Golden Uterus12, that men are not biologically disposable. I wrote that male disposability is a pathological expression of a society that has abandoned concern for male well-being and now takes them for granted and exploits them. I made the point that society has historically had to possess at least some concern for male well-being to minimise avoidable losses of men, to ensure its own existence and prosperity. Whilst there has indeed been some gut level inhibition that society has had in showing concern for male well-being, society in the past has also had an understanding at a cognitive level that we must look after and support men to at least some degree, so that men can in turn support society.
A king may not have had much concern for the individual well-being of his soldiers at a gut level, but cognitively he understood the need to adequately feed, pay and train them so they would effectively fight. We have recognised this need in our past culture to support men not a gut level, but at the cognitive level. Another example of this can be seen in how our educational institutions in the past were established to educate boys, so that they would then be equipped as men to support society and families.
What has happened, is that technology has delayed the need for society to think about the long-term consequences of neglecting male well-being (we have lost our long-term perspective on many other things in general as well, like private and government debt for instance). So we have gradually slid into a mode of perceiving men as human doings and not as human beings and on assigning value to what men do, but not to the men themselves. We have lost our cognitive connection between caring for men as human beings, so men can in turn support society. It is a cognitive connection we must restore before we are too late to realise what is happening in time to save society. Our current social and economic prosperity cannot be sustained in the long term without caring for male well-being. It is only through the massive resource surplus of our civilisation (which is gradually diminishing), that there has not yet been mass awareness of the decline of our societies and its link with the issues facing men. We are in a cycle of decadent short term thinking, where the concerns for the future of our civilisation has become an afterthought and so has concern for men and what made our society great. We must snap out of this cycle. Every civilisation reaches this decadent stage of decline in its final stages before it collapses.
This is a glimmer of hope though. People are waking up. People are starting to notice what is happening to men and boys. Is it happening slowly? Yes, very slowly. All social change happens very slowly initially with few exceptions. Even the mainstream media now though13, is starting to pay attention and show some genuine concern for men. So yes things are changing. If feminism can push back against the rigid expectations and attitudes that were directed at women, so can men when it comes to the rigid expectations and attitudes that have been directed at men.
However to accomplish this goal, men must first change their perception of themselves from human doings to human beings and men must help each other and boys achieve that. We need a new cultural narrative on masculinity. A narrative that focuses on men as human beings before paying attention to what they do. The movie Joker14 is one example of this new type of narrative. Its popularity is no doubt at least partly the result of the film's storyline filling a void in our gynocentric culture in recognising the humanity of men and men's pain. Into The Wild15 is another brilliant film that focuses on men as human beings and their pain, vulnerabilities and inner world. Society is in need of a change to our narratives on men and masculinity. Not a feminist inspired change that tells men they are "toxic" or "obsolete", but a change that tells men they are human beings first and foremost and have intrinsic value.
From 1848, it took more than a century for feminism to achieve many of the goals it set out to achieve. Men face a similar wait. Social change happens slowly at first and it can slow and speed up at various stages over time. Just because change may not be immediate and may be slow, does not mean men's place in society is biologically immutable. Our major hurdle in my view in the manosphere, is getting over the belief that men are biologically less than women and actually biologically disposable, as opposed to considering male disposability a pathological expression of a society that exploits men and has forgotten their value. Gynocentrism is built on and dependent upon maintaining the lie that men are less than women. Only when this lie is unlearnt, can gynocentrism really be challenged.
The Self-Fulfilling Cycle Of Learned Helplessness
The claim women are more valuable than men, has been put forward multiple times directly and indirectly in the culture over the last fifty years and in various ways even before then. We have all been raised in this lie from birth and have lived in a gynocentric culture saturated by it. This false claim has also unfortunately been propagated in the manosphere as well and often used to explain the origins of sexism against men. The major difference of course between female supremacists/radical feminists and the people in the manosphere that put forward this idea, is that female supremacists consider it to be vindication that their worldview is the natural order of things and treating men like shit is the way it should be.
In contrast proponents of this idea in the manosphere that women are more biologically valuable, either avoid the implications of what it means (including the implied futility of what they are doing in the manosphere to get society to pay attention to men), or alternatively adopt a black pill fatalistic view16 that there is little scope for any substantive mainstream change for society to address the discrimination, hatred, marginalisation and exploitation of men and boys. This mentality is one expression of the learned helplessness factor I described in my article on the Normalisation Of Gynocentrism17 and it becomes a self-fulfilling prophecy for men. Men deserve better. We should recognise biology and our limitations, but we should be cautious not to resign ourselves to a fatalistic worldview, or to fall into a reductionist line of reasoning. Things are not as simple or as set as they seem. The manosphere has to move away from this fatalistic perspective and recognise the true intrinsic biological value of men, if it is to move forward in any substantive way.
One example of propagating the idea women are more biologically valuable than men in the manosphere, comes from a video from Karen Straughan called, "Neoteny!"18. Now before people start thinking this is a hit piece on Karen Straughan, let me assure you it is nothing of the kind. Karen has done some excellent work for men and boys and continues to do so. It is also worth noting that Karen is not the only one that has propagated this idea in the manosphere either. There are plenty of other examples from other people (men and women, mgtow and mra's, both high and low profile) I could have cited over many years.
It is because the idea that women are more biologically valuable than men (and that men are biologically expendable) is so widespread in the manosphere and never questioned, that I am addressing it so thoroughly in this two part article, in my series of articles on gynocentrism and male value and in my earlier series on gynocentrism and the golden uterus. Karen was inviting criticism of her video and so I will provide it. I can be wrong, Karen can be wrong, we all can be wrong. The danger is not in being wrong, the danger comes when people remain silent when they know people are wrong. That is when rigid ideology forms and we stagnate and divorce ourselves from reality.
In her video Karen makes an argument that the sexism men face is at least partly innate (as she says we can see from sex differences in neoteny and the social reactions that invokes) and that this innate sexism arises from the fundamental reality that women are more valuable than men. Her reasoning is essentially that women evolved neotenous features to a greater degree than men to elicit protection from the community and that we protect the more valuable and so women are more valuable than men.
Neoteny is certainly a trait that women have to a greater degree than men, although in our modern environment women exaggerate their neoteny. The innate sex difference in neoteny whilst still substantive, is considerably less pronounced once you take away female cosmetics. Prehistoric women were no doubt more weathered, hairy, dirty and adult in appearance, than many women appear today. Neoteny certainly can elicit help from the community, but as with many characteristics, there are multiple suggested causes for the sex difference in neoteny.
One explanation19 is that female neoteny was sexually selected by males, as female fertility markedly decreases with age. Men find more youthful looking women more physically attractive as younger women are more fertile and so more neotenous women pass on their genes. Sex differences in neoteny don't necessarily reflect women having a greater biological value than men. Female neoteny can function as a biological marker to attract males to signal fertility. I do not think we should ignore the likely possibility that this dynamic could at least in part be at play in explaining the sex difference in neoteny. Of course certain people (cough feminists) and even some corners of academia (yes scientists can be biased and less than objective), rally against such explanations because it does not suit their narrative of female superiority.
Greater female neoteny is the result of differences in the manner in which each sex can maximise the propagation of their genes, rather than because women are more valuable than men. As I have discussed in the first part of this article and in part 2 on Gynocentrism and Male Value20, the male and female sex manifest their biological value differently- One sex derives value by investing more heavily in reproduction and the other sex derives value by investing more in survival. I specifically singled out in my writings the greater intrasexual competition of males, as one of the ways male value manifests itself. There is an inverse relationship between the level of reproductive investment by a sex and intrasexual competition, which is what Bateman's principle describes21.
Whilst competition is certainly not the sole domain of men, the biological reality is that men stand to gain far more from competition than women. The male sex can produce far greater numbers of progeny per unit of time, because males do not gestate or lactate and are thus more freely available to derive benefits from the mating opportunities arising from competition. The male sex also has the capacity to invest far more in activities related to acquiring status, competing and that are high risk/high reward or high effort/high reward, because they do not have to gestate or lactate.
Now let us consider the sex difference in neoteny and the presumption that neoteny has at least in part evolved to a greater degree in women to elicit protection. Will an individual be more successful at competing with others if he or she has to rely on the support of others to compete? How will that affect their status in a socially competitive hierarchy? Will an individual be more successful in acquiring status and engaging in high risk, high effort and high reward activities, if they have to rely on the support of others? Competition, status seeking, taking risks and undertaking challenges, all require one thing- personal agency. Personal agency requires independence and self-reliance rather than eliciting protection from the community. It is true that men have not evolved to elicit protection from the community to the same degree as women. However that is not the result of men being less valuable than women. It is because the life history strategy through which men manifest their biological value and pass on their genes, is different to women and requires different sets of traits.
The greater agency shown by men, is the reason why it is inevitable modern civilisation will be led by men. In order to lead in our modern complex world at the highest levels, you must accept high levels of responsibility and with that responsibility comes a large amount of sacrifice, hardship, risk and the need to be highly self-reliant and independent. This is what feminism does not understand or want to accept and why a "matriarchy" cannot scale to modern civilisation and is bound to fail with horrible social and economic consequences if it is forced on society.
The fatal flaw in Karen's reasoning, is the implied assumption that we always protect what is valuable and we only do not protect what is expendable. We do protect what is valuable, but not always. There are valuable things in the world that we expose to risk and hazards, because that is how their value is harnessed. Sometimes we do not protect what is valuable, when the source of value is protection itself, or the value is harnessed by exposure to challenge, hardship and risk. We spend billions of dollars on valuable military hardware, race cars and spacecraft and expose them to risks and hazards, because that is how we harness their value. Value alone does not determine whether or not something is protected. There is a duality to value that exists between the sexes that Karen has missed in her video. The duality of survival and reproduction and the interplay between the two in a complex life history strategy to perpetuate the human genome. One form of value that requires protection and another form of value that actually manifests itself as protection.
We also need to remember that both sexes died performing their biological roles. It is not as if women were so biologically valuable that nature protected them from hardship and put it all on men. Women risked their lives in their reproductive role and did die or suffered chronic health conditions from pregnancy and giving birth. Men risked their lives protecting and providing for society and died and suffered from injury as well. The deaths of men and not just women, cost their communities in terms of both reproductive capacity and survival capacity.
There is a duality between the sexes to sacrifice and the cost of their sacrifice to the community. Women have not escaped biological hardship because they are more valuable, they just have experienced a different form of hardship. We can argue over which sex has had it "worse", but really any sex difference in the degree of hardship comes down to the differences in the environmental and cultural conditions pertaining to their different biological roles and life history strategies, rather than differences in biological value.
The problem with gynocentrism and feminism, is not that they focus on female hardships or female sacrifice or female needs, but that they focus solely on those things and ignore male needs, male sacrifice and male hardships throughout history and in the present day. The problem with female superiority, is that without fail those that purport to claim women are superior, will selectively report only those strengths women have over men and consistently ignore or dismiss any evidence of male strengths and male value.
There is never any genuine recognition of all of the facts by either feminists or female supremacists, just the facts that are convenient. Ultimately it is one-sided gynocentric reductionist thinking, that consistently leads people to perceive only one side of the biological and social equation when it comes to the sexes. They ignore the duality of biological value and the duality of sacrifice between the sexes. The manosphere must try not to repeat those same mistakes.
I have a final point to make on Karen's video regarding her initial comments on fatherhood and the long developmental period of human offspring and her suggestion that it is has been the monogamous egalitarian model that has allowed prolonged development in humans, rather than paternal investment alone. I would suggest that monogamy and the levels of paternal investment in offspring go hand in hand. Monogamy reduces paternity uncertainty, which in turn results in greater paternal investment. The more monogamous pair bonding there is in a population, the greater the levels of paternal investment.
Yes a species can have paternal investment in offspring in a polygamous community, but it will be at a reduced level in comparison to a monogamous arrangement. Whilst some people beat a drum that humans are a polygamous species, we are actually only weakly polygamous and monogamy has been present to a substantial degree in both our prehistory and in our current societies. We don't really have one fixed mating mode we cannot escape from and human courtship is heavily influenced by culture and has been for many tens of thousands of years. Indeed cultural practices of marriage with only low levels of polygyny22, are found to go far back into our hunter-gatherer prehistory.
Even in polygamous societies, only a small fraction of the population is actually engaging in polygamy and a substantial degree of monogamy still takes place in these societies. One only has to ask why monogamy has become so widespread, if we are supposedly so hardwired to be polygamous (as some claim). I could go into further detail on this point, but I will leave the discussion on polygamy in humans for another time and return to Karen's discussion. The reason I expanded on this point, is because there are some people that incorrectly assume monogamy has had no impact on our evolution and that monogamy is a modern invention. This is scientifically and factually incorrect.
Karen discussed in her video, an example of the marmoset monkey in which only one pair is mating in the group and the father invests more than the mother in raising offspring. Karen suggested that the failure of the marmoset to acquire a long period of maturation and exhibit high intelligence, shows that fatherhood alone is not sufficient to lengthen the developmental period of offspring. My response to that, is that only one marmoset male in the group is invested in raising offspring and the rest of the male and female population is providing intermittent alloparental care. Whilst paternal investment within the mating marmoset pair is high relative to the maternal investment, paternal investment in the population as a whole is actually relatively low in comparison to humans (It is also worth pointing out that the paternal investment of a male marmoset is not even close to that of a human male, which I am sure Karen understands.).
In a human population there are many mating pairs (not just one) and thus much higher overall numbers of fathers investing in the raising of their offspring (rather than just one lucky marmoset male with one lucky marmoset female). Greater numbers of monogamous mating pairs, provide the opportunity to have a slower individual rate of reproduction to replace the population. The paternal investment in offspring, harnesses this opportunity to provide the conditions to support a longer developmental period for offspring.
So I would agree that both the monogamous egalitarian model and paternal investment across the population (outside of just one exclusive mating pair), are both involved in lengthening the human developmental period. However it is paternal investment that has actually directly played a role in human development and allowing it to be lengthened. The spread of monogamy just permitted paternal investment to become widespread. That clarification is important to add to what Karen said in her video. Fatherhood is particularly important in human adolescent development and particularly important in respect to raising sons whom fully mature at an older age. These realities indicate that fatherhood is indeed connected to supporting the longer development of our offspring (Particularly with teenage sons!).
Conclusion:
In closing I would like to draw attention to the massive fires that are currently burning across Australia. Firefighters whom are mostly men, have been battling these blazes whilst the country has been enjoying holidays and New Year's Eve. It is funny how society on the one hand really needs men in a national emergency, but at the same time the mainstream media has no problem in telling men they are obsolete23 and telling people why it is okay to hate men24. Despite men risking their lives fighting the fires, feminists somehow think it is appropriate to make claims from highly questionable feminist "research", that some men will come home from the fires to beat up their wives (yes you read correctly, watch this link25 and this link26). We live in a culture and a society, that is dominated by an authoritarian feminist ideology that spreads outright hatred toward men with impunity and attempts to demonise men even when they risk their lives for their community. That is how threatened feminism is by male value. Any expression and recognition of the good men do for society, even when men are risking their lives in a national emergency, is to be quashed by feminists.
Society does not want men to know their own value, because if they did this whole parasitic gynocentric system of exploitation would grind to a halt. It is the fear of men discovering their own intrinsic value as human beings that drives male disposability in society, remember that.
I will finish this article with a link27 to a speech by Charlie Chaplin. He made this speech in a movie called The Great Dictator in 1940 during World War 2. With our growing geopolitical tensions with China, Russia and now Iran, remember this speech. It is as relevant today for men, as it was back then. Make no mistake, war is a men's issue and may become the greatest issue men face this century. The rejection of male disposability and the recognition of men as human beings with their own humanity, is the antidote to war and violence. The machine minds of our world will stop at nothing to snuff that out of men's hearts and lead men astray with false promises of glory. Take heed of that warning.
"You are not machines, you are not cattle, you are men!"- Charlie Chaplin, The Great Dictator, 1940
How men perceive themselves will determine the fate of their lives and also the fate of the world. Reflect on that reality and what I have written in this article.
References: