The following are a few items showing Marxist interest in Ward's Gynæcocentrism Theory.
1. The following article was published in Justice, 1909. Note the reference to Lester F. Ward's 'Gynocentric theory'.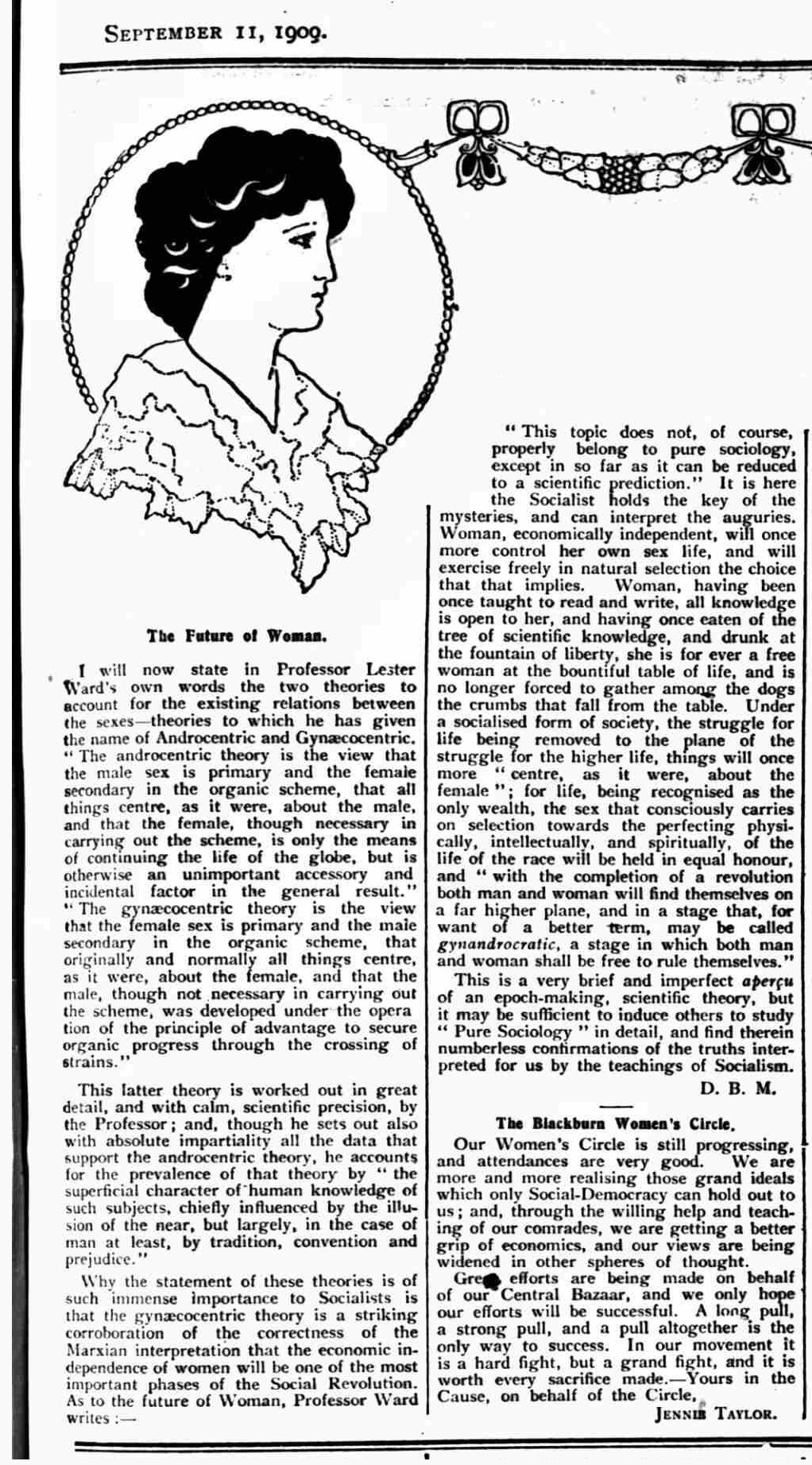 2.  Li Da (1890–1966) was a Chinese Marxist philosopher who had a great influence on Mao Zedong. He began his career translating Lester F. Ward's "Gynæcocentric Theory," which appeared in Ward's book Pure Sociology (1903).  The following quote is from Howard Chiang's book The Making of the Human Sciences in China.