The following is from the introduction to my new co-authored book (with Paul Elam) of collected writings on chivalry. The book includes updated versions of previously published essays, and two excellent contributions by Paul Elam including a newly transcribed article Death By Chivalry: Portland Edition. You can purchase the eBook here, and the paperback here, or simply click on the cover picture below. – PW.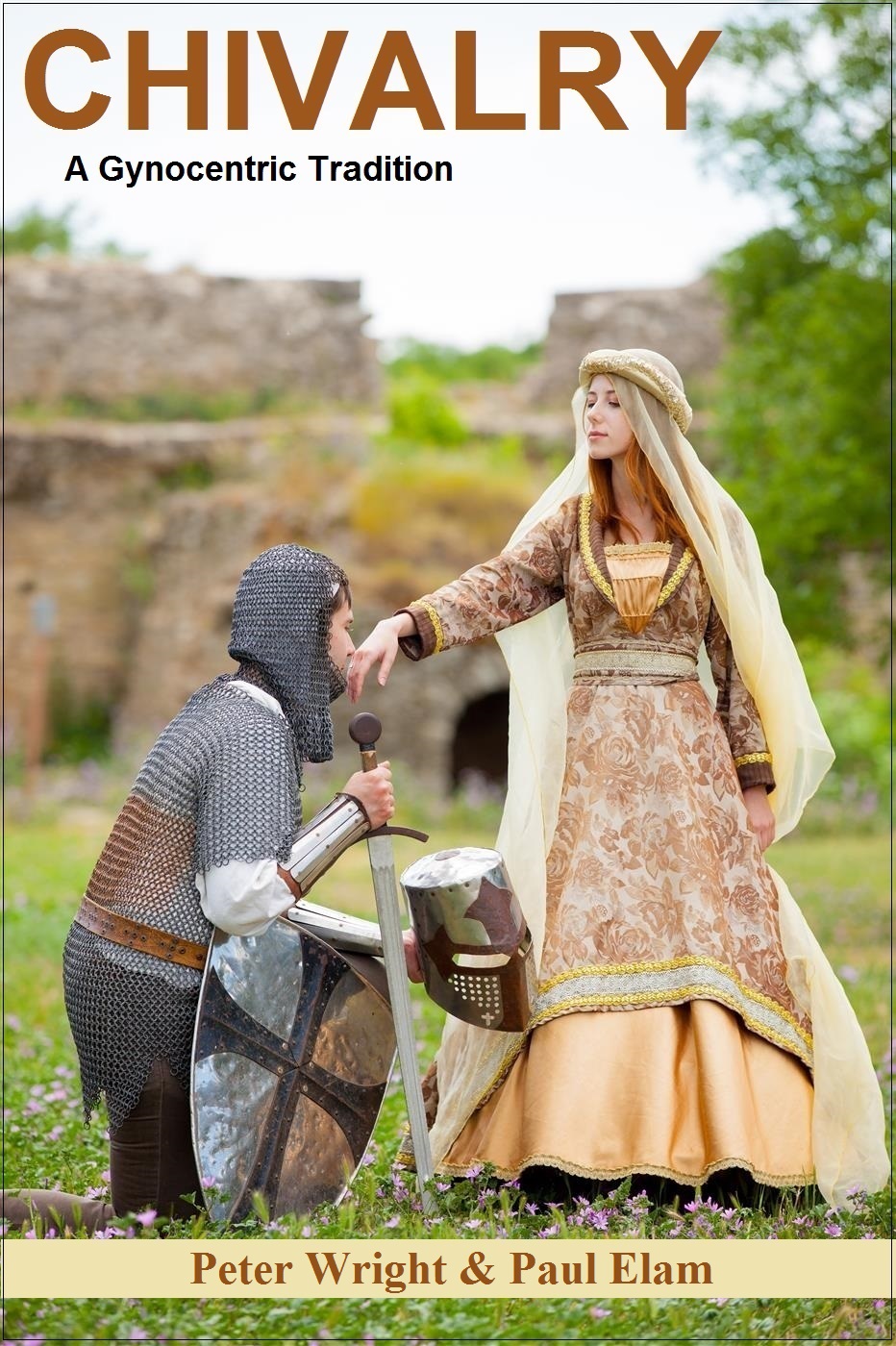 FROM THE INTRODUCTION
The importance of chivalry is taught to little girls and boys from the start, outlining for them the various rules of male obligation that will guide sexual relations throughout their lifetimes; i.e., males are here to protect and provide.
The victories of legendary cinematic heroes whose brave deeds are rounded with applause and happily-ever-afters appears to seal the fate of chivalry as the future path of every man.
Those few who do pause to question chivalry's values however – its rote expectation of male sacrifice, possibility of danger or injury, impacts on mental health, potential for exploitation and abuse, or the question of valid compensations for ongoing sacrifices – may conclude that it serves as a poor life map, or worse that it amounts to a malignant and toxic form of masculinity.
This book examines the realities of chivalry beyond the usual platitudes and cliches to see what's really at stake for men in the present zeitgeist. The essays, written by men's advocates Peter Wright and Paul Elam, survey the roots of the chivalric tradition and examine real life examples of chivalry in action.
Chapters include:
1. The Birth Of Chivalric Love
2. A Bastardized Chivalry
3. What Ever Happened To Chivalry?
4. Sporting Tournaments: 'It Will Make A Man Out Of You'
5. Intervening for women
6. Chivalry: A Learned Deathwish
7. Death By Chivalry: Portland Edition
8. Aggrieved Entitlement: Women's Reaction to Temporary Loss Of Chivalry
9. Can A Woman Be Chivalrous?