By Jason Gregory
I admit it. I have a guilty pleasure—feminist-philosophers. No, feminist-philosophers are not necessarily oxymoronic, though some of them are moronic. Take, for example, Iris M. Young.
Young studied philosophy and earned a doctorate in philosophy from Pennsylvania State University. She became a professor of political science and was well known for her work in "theories of justice, democratic theory and feminist theory." Sadly, Young lost a battle with cancer in 2006 and the world was deprived of "one of the most important feminist thinkers in the world…one of the most important political philosophers of the past quarter century."
While researching this much respected philosopher, I discovered one of her papers, "Humanism, Gynocentrism, and Feminist Politics." It is a brilliant and fascinating paper. It is a must read for anybody interested in The Patriarchy™, gender politics, and philosophy.
In this paper, Young presents two remarkably different versions of feminism—humanist-feminism and gynocentric-feminism. Young admits that these two types of feminisms are often contrary to and sometimes contradictory with each other. She also admits that both feminisms share the common narrative thread of male-as-antagonist. The overarching antagonist to both narratives is the male dominated culture that oppresses women—The Patriarchy™.
This antagonist represents weak and lazy writing. It's a tired, uninspiring, and one-dimensional villain. This antagonist no longer has a semblance of truth sufficient to procure for these shadows of imagination that willing suspension of disbelief for the moment, which constitutes poetic faith. The Patriarchy™ is the Snidely Whiplash of feminist narratives—a cartoonish caricature of evil, the archenemy of all women, humanity, and civilization. It is not an artifact of "poetic faith."
As such, The Patriarchy™ is not a real thing. It is only an imagined thing—a fetishized object of imagination that exists in the minds of feminists and other morons. It exists to perpetuate a shallow and one-dimensional narrative that presents women as objects-of-victimization. It is the sort of thing that feminists love to hate. It is loved because it can be blamed for everything. It is hated because it is the villain. Without The Patriarchy™, there would be no feminist narratives. Without Snidely Whiplash, there would be no Dudley Do-Right. The Patriarchy™ is one half of a shallow and one-dimensional dichotomy of good vs. evil that exists in feminist narratives. It's not any real thing of lived-experience. It is only an imaginary thing of imagined-experience.
To better understand this shallow dichotomy and the silliness of feminist narratives, let's look at two of the most significant and influential feminist narratives as presented by Iris M. Young. Both narratives present women as victims of The Patriarchy™. Both narratives present The Patriarchy™ as an antagonist, a villain like Snidely Whiplash who twiddles his moustache and has no human depth beyond a sadistic lust for the devaluing and disempowerment of women.
Humanist-feminism
Humanist-feminism, according to Young, is best described in the works of Simone de Beauvoir. At its core is a revolt against being imprisoned in femininity. For them The Patriarchy™ "has ascribed to women a distinct feminine nature by which it has justified the exclusion of women from most of the important and creative activity of society—science, politics, invention, industry, commerce, the arts." By rejecting such femininity, humanist-feminism delivered a revolt against The Patriarchy™ itself.
What makes this Beauvoirian revolt so fascinating is the fact that it is founded theoretically on the philosophical distinction between immanence and transcendence. Immanence roughly designates being an object. Transcendence roughly designates being a free-subject that defines its own nature and "makes projects that bring new entities into the world."
It is argued by humanist-feminists that The Patriarchy™ does not allow women to become such transcendent and free-subjects. Instead, women are relegated to being objects of domestic and sexual service to men and for the benefit of men. As such, the full humanity of women is restricted by The Patriarchy™. This is, according to humanist-feminists, a brutalization of the personhood of half the human race for benefit to the other half. The Patriarchy™ mutilates and deforms women into objects—the non-human Other. Young writes that this "distinction between transcendence and immanence ensnares Beauvoir in the very definition of woman as a non-human Other…"
By defining humanity as transcendence, as a free-subjectivity above mere life and the processes of nature that repeat in endless cycles, women can only exist as victims—"maimed, mutilated, dependent, confined to a life of immanence and forced to be an object." In short, humanity transcends, but women are imprisoned to a life of immanence. Humanist-feminism was a revolt against this sort of immanence, reproductive biology, domestic concerns, and motherhood—the things Beauvoir found most oppressive to women.
As such, Beauvoirians devalue women…just like The Patriarchy™ devalues women. The humanist-feminist revolt against The Patriarchy™ is patriarchal. As such, humanist-feminism is The Patriarchy™. They smash The Patriarchy™ by being it.
Gynocentric-feminism
According to Young, "gynocentric feminism defines the oppression of women very differently from humanist feminism. Women's oppression consists not of being prevented from participating in full humanity, but of the denial and devaluation of specifically feminine virtues and activities by an overly instrumentalized and authoritarian masculinist culture." Gynocentric-feminism is not a revolt against femininity. It is a revolt against the devaluation of femininity. It is a revolt against The Patriarchy™ by embracing what The Patriarchy™ always "ascribed" to women. As such, gynocentric-feminism is The Patriarchy™.
For gynocentric-feminists, femininity is "not the problem, not the source of women's oppression, but indeed within traditional femininity lie the values that we should promote for a better society. Women's oppression consists of the devaluation and repression of women's nature and female activity by the patriarchal culture." Again, The Patriarchy™ is still to blame because it "threaten[s] the survival of the planet and the human race. [Patriarchal] values exalt death, violence, competition, selfishness, a repression of the body, sexuality, and affectivity."
According to Young, The Patriarchy™ produces "phallogocentric categorization," a moral rationality and language of sharp distinctions, of abstract rights and justice. However, the feminine is supposed to produce loose categories, a flowing of language that envelops and folds in on itself, reflects itself in a continuous and particularistic ethics of care—a continuous flowing of garbled gibberish. The feminine virtue is supposed to place the particular over the abstract and universal, all the while denying the "nature/culture dichotomy held by humanists… [asserting] the connection of women and nature," rooting the feminine in the body-experience, rather than in some sort of abstract transcendence.
Gynocentric-feminism places a high value on the woman's reproductive processes. It is supposed that these processes give women a "living continuity with their offspring that it does not give men. Women thus have a temporal consciousness that is continuous, whereas male temporal consciousness is discontinuous." As such, males are said to be more alienated from their children, but more connected to their work and other endeavors of artifact creation. In this way, being woman is not being an object. Bringing forth life into this world is one of the most important endeavors-of-creation…and only women can do that.
Gynocentric-feminism inverts humanist-feminism—completely upending prior notions of women's oppression. Yet, smashing The Patriarchy™ remains a goal of gynocentric-feminism. They smash The Patriarchy™ by embracing it.
Implications
Where humanist-feminism destroyed the value of the feminine, gynocentric-feminism restores it. There is dignity for women within their bodies and within their uniquely female body-experiences. Gynocentric-feminism shows that this connection with the body produces uniquely feminine virtues, language, and experiences of which men are not privy. In fact, men are not privileged at all in this way. Men are alienated from these experiences, from a "living continuity" with their children, and relegated to such experiences by proxy—through intellectual creations, hierarchal competition, and through functioning as an object-of-utility for a woman, for women, and for society-in-general.
This reality requires a reassessment of what male privilege means. Young writes, "If we claim that masculinity distorts men more than it contributes to their self-development and capacities, again, the claim that women are the victims of injustice loses considerable force." She eventually questions, "what warrants the claim that women need liberating…of what does male privilege consist?" She has difficulty swallowing that bitter red pill. She has difficulty being straight and saying that we've been wrong about The Patriarchy™ and male privilege.
Although, she never disavows patriarchy theory, she does put forth a clever analogy as a way to try and change the subject, to escape responsibility, yet still fetishize and blame The Patriarchy™. In regards to gender, Young states that "we need a conception of difference that is less like the icing bordering the layers of cake and more like a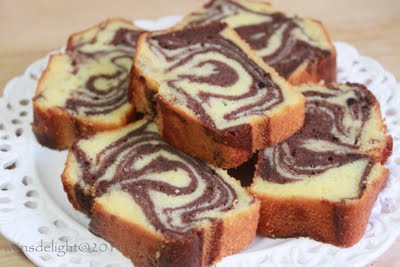 marble cake, in which the flavors remain recognizably different but thoroughly insinuated in one another. [And this]… social change requires changing the subject, which in turn means developing new ways of speaking, writing, and imagining."
Translation
Young wants to have her cake and eat it too. She wants to change the subject and direct attention away from the wrongheaded notions about male privilege and female oppression. She wants to create a narrative in which female oppression and privilege simultaneously exist in one swirl of garbled gibberish — a marble cake. She does not come forward to clearly say, "Oops, we were wrong about male privilege and The Patriarchy™." She does not apologize for the decades of bashing and shaming men about their so-called privilege. She makes no apologies for the centuries of oppression men have endured as objects-of-utility for women and for society-in-general. She does not make any apologies for wanting her cake and eating it too.
Young is playing a game, essentially saying "it's the fault of The Patriarchy™ that we were wrong…even though we weren't really wrong. The Patriarchy™ forced feminists to make distinct icing and borders on their narrative-cake. It's the fault of The Patriarchy™ that feminists didn't create a marble-cake-narrative in which women could be simultaneously oppressed and liberated, thoroughly insinuated in one another. It's the fault of The Patriarchy™ that The Patriarchy™ was allowed to be the primary antagonist of any feminist narrative." This is Young's elaborate game of victim-blaming.
Why did you men allow us to blame you? It's your fault that we falsely accused you. Had you men simply valued us women, we would never have falsely accused you men of oppressing us. Never mind the countless bodies of men who sacrificed their lives for women and for society-in-general; that's oppression of women too. Valuing us is not-valuing us. Oppressing us is not-oppressing us. No matter what men do, it's the fault of men that women are simultaneously liberated and oppressed, valued and not-valued, empowered and not-empowered. Men and by extension, The Patriarchy™, are to blame for everything.
Conclusion
Young, like most feminists, clings to her fetish—her imagined-experience of The Patriarchy™. She refuses to develop a more comprehensive narrative. She refuses to create a narrative that gives depth to the lived-experiences of men. She refuses to relinquish her hatred of men. She prefers blaming men for everything. This is her love, her hatred, and her fetish. She clung to these until death.
Sadly, this is what makes Young's paper so brilliant and fascinating. It illustrates the grasp of this fetish—The Patriarchy™. A philosopher as clever as Young fails to relinquish her fetish. Even after clearly making the case that prior notions of The Patriarchy™ and male privilege were wrong, she maintains that men are still to blame. Even when she knows that it's not the fault of men, she still blames men—The Patriarchy™.
By painting men as The Patriarchy™, men can be made a cartoonish caricature of evil. Men become as shallow and one-dimensional as Snidely Whiplash—the archenemy of women, humanity, civilization, and all things good. Men become The Patriarchy™, the non-human Other.
This is the narrative of feminisms. This is the common thread that binds together feminist narratives. This is the dehumanization of men as the antagonist. It is the fetishizing of men as The Patriarchy™–an imagined thing, a fetishized object of imagination, a villain.
This villain no longer inspires the "willing suspension of disbelief." This villain is not an artifact of "poetic faith." This villain represents weak and lazy writing. The Patriarchy™ is bad literature…and so are feminist narratives.
The way forward may be some sort of "marble cake," as Young describes, where gender differences are distinct, yet thoroughly insinuated within each other. However, before that can happen, a narrative granting multi-dimensionality and depth to men is needed. A narrative consisting of compassion and consideration for the lived-experiences of men and boys is needed. That will never happen as a feminist narrative. So long as men are written as the antagonist, as The Patriarchy™, men will always be the Other–the icing on the outside, apart from the cake, apart from humanity.