The following excerpts written in 1900 by Max O'Rell on the subject of wives ruling husbands – PW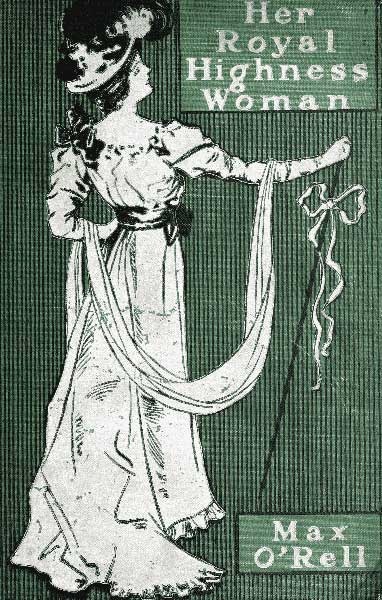 The rule of women over men is the survival of the fittest.
The best thing that can happen to a man is to be ruled by his wife; but she should rule him so discreetly, so diplomatically, that he could almost boast that it is he who rules her. At all events, he should remain very undecided which of the two it is that rules the other. And when a man is not quite sure that it is he who rules his wife, you may take it for granted that it is she who rules him.
How is the art of ruling a husband to be learned? The American and the French girls are at a good school; they have only to study how Mamma does it… In these two privileged nations the women lead the men by the nose; but in America the women boast of it, and I do not think they should. In France the women do not boast of it, but they do it, and with a vengeance. Yet, before the people a Frenchwoman will always say: 'Oh, I do so and so because it pleases my husband.' Dear little humbug! does she, though! Butter would not melt in her mouth when she says that.
To rule your husband, my dear lady, do exactly as you please, but always pretend that you do as he pleases. That is where your ability comes in.
Men are ruled, as children are, by the prospect of a reward. The reward of your husband is your amiability, your sweetness, your devotion, and your beauty, of which you should take a constant care. Love has to be fed constantly. And always let him suppose that it is for him only that you wish to remain beautiful.
The woman who believes that she is asserting her independence every time she puts on a hat particularly displeasing to her husband is as intelligent and clever as the Irishman who buys a return ticket at a railway office, and, on entering his compartment, says to his fellow-passengers: 'I have played a good joke on the company, I have bought a return ticket—but I don't mean to return.'

Source: Her Royal Highness Woman, by Max O'Rell