The following excerpts are from David L. Miller's 1991 essay Why Men Are Mad: Nothing Envy and The Fascration Complex. At a time when multiple sexualities are now topical, including transgendered identities, Miller's essay provides an imaginative springboard for contemporary audiences. In this article Miller emphasizes men's adherence to 'patriarchal' fantasies while simultaneously harboring a wish to be free of same, and while 'patriarchy theory' was a feminist invention of 1980s-90s when the author penned these thoughts (now considered an imaginary artifact that holds questionable explanatory power), the essay itself contributes new and complimentary layers to Freud's 'penis envy' theory. He does this by posing that men, too, may envy the un-membered state of womanhood. Whether this perspective aids in better understanding the dynamics of transgender and other sexualities will be left to the imagination of the reader.
________________________________________________________________________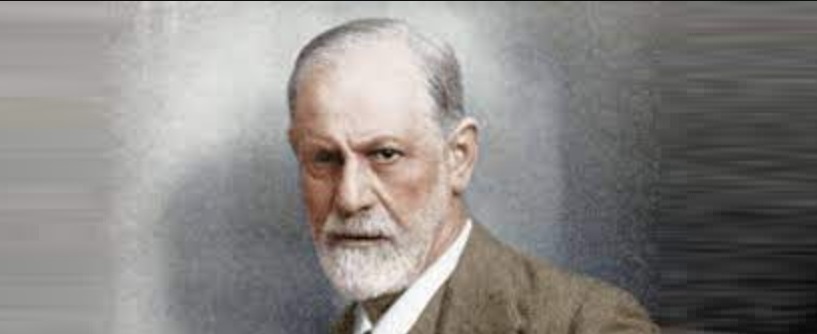 Nothing–Envy and the Fascration Complex
By David L. Miller
One clue to the hurt men feel, to their crazy rage, can be discerned in an essay entitled "Some Psychical Consequences of the Anatomical Distinction Between the Sexes" (1925), where Freud describes a traumatic moment of childhood, the discovery of penis envy. The little girl "has seen it and knows that she is without it and wants to have it" (252).

But, according to Freud, the little boy's experience, or at least the screen-memory of the experience, is different. Only later when confronted with the threat of castration does the boy or man recall the sight of the little girl. Then he knows of the real possibility of losing a part of his body. There arises an anxiety — the so-called "castration complex" — together with two possible reactions to women: either "horror of the mutilated creature" or "triumphant contempt for her" (Freud, 1961: 252; 1959; 1964b; Du Bois: 10-11). The neurotic consequence of childhood trauma for the woman is envy and inferiority; for the man, anxiety and superiority.
There is an asymmetry in Freud's theory. Why has he not moved to observe envy in the man as in the woman, and anxiety in the woman as in the man? Is there no complex in the woman to correspond to castration in the man? And is there no envy in the man to correspond to the envy for the penis in the woman?
A few theorists and therapists have wondered about these questions. Bruno Bettelheim thought that "penis envy in girls and castration anxiety in boys have been over-emphasized" by psychoanalysis, and that there is "a possibly much deeper psychological layer in boys that has been relatively neglected." He called this deeper matter "vagina envy" (20). Karen Horney, also, has spoken of a "femininity complex" in men and has raised the question of "why no corresponding impulse to compensate herself for her penis envy is found in women" (61; also 21, 60). But in this theorizing, the envy noted in the male has to do with the woman's ability to bear children, "pregnancy envy," as Eric Fromm calls it (233). This focuses on only one aspect of woman, an aspect which a patriarchal tradition is eager to totalize.
* * *
If the little girl sees something, and then envies this thing, one could say that the little boy sees nothing and envies that nothing. The traumatic physical moment produces psychological "nothing-envy." Nothing-envy is the desire lurking as the diabolical other-side of the castration anxiety. The fundamental ambivalence of the psyche demands that a person face the two-sidedness of fear. There is a latent wish in the symptom of anxiety. Castration is what a man wants as well as what he most fears. What does a man want? Nothing.
* * *
Similarly, men have no desire to be deprived of their penises. This is not what nothing-envy is about. The penis, besides being an efficient piece of plumbing, gives a good deal of pleasure. But the phallus is a different thing. The very patriarchy which has connected dominance, power, aggression, initiative, rational meaning, thinking and commitment to maleness, that perspective which has deprived women of a phallus, has also loaded more on men than they wish to bear. What a relief it would be to be rid of this thing, to have nothing.
Ernest Wallwork has called my attention to evidence of this nothing-envy in men. A bit of play familiar to all men from their days in school locker rooms is that of pulling the penis back and holding it between one's legs so that one looks like a woman. The play is the symptom of a wish. The little boy looking upon the little girl in wonder experiences both fear and desire. The trauma produces not only a castration complex but also nothing-envy. Mysterium Tremendum et fascinosum: I am afraid of nothing, of losing something, and, at the same time, I am drawn to nothing. Freud noticed the former, but he missed the latter.
* * *
There is a long litany of female affirmations of women's weavings, and they have little or nothing to do with envy of men. Rather, these testimonies and expressions have deep archetypal rooting in Athena and Arachne, in Persephone, in Philomela, and in Charlotte's Web (see Gubar: 74, 89, 91). What is the missing female complex to which weaving points? I propose to name it "the fascration complex," drawing upon a Mediterranean word having to do with weaving. Fasces is a bundle of twigs woven together, a bit of wicker work, the work of the wicca (who is by no means a witch). The term fasces gives us our word "basket," as well as "fasten," "fascination," and "fascist."
What the little boy sees when he gazes upon what is non-a-thing is the female "basket" and later he will come to admire the webs and tapestries a woman can weave with it. She is anxious about losing her basket, her weaving, her fasces, for this, not the penis, is her power.
* * *
An erotics of male desire discloses a projection of a wish based on lack… a lack of nothing. It is a desire for nothing because men 'don't got plenty of nothing.' The irony, of course, is that that is exactly what they have plenty of — which is why they are mad. The return of the repressed is the return of something that never went away. A man never did not have nothing. If a man could withdraw his projection onto women of nothing, he could be who he is, one-in-himself, male and female, something and nothing. There is nothing of which to be envious. We are always and already nothing.
* * *
Why Men Are Mad: Nothing–Envy and the Fascration Complex, by David L Miller, Spring Journal 51, Spring: Dallas, 1991. [FULL TEXT pdf made available by permission of the author].