Did female-centered culture begin in the prehistoric era?
This question is sometimes asked by people who feel that gynocentrism has been around for the entirety of human evolution. The answer to that question is of course yes – isolated examples of gynocentrism have been around throughout human history. However it's important to make a distinction between individual examples of gynocentrism (that is, individual gynocentric impulses, acts, customs, or events) and gynocentric culture (a pervasive cultural complex that affects every aspect of life). We will never be precise enough to make sense of this subject unless we insist on this distinction between gynocentric acts, and gynocentric-culture.
Gynocentrism: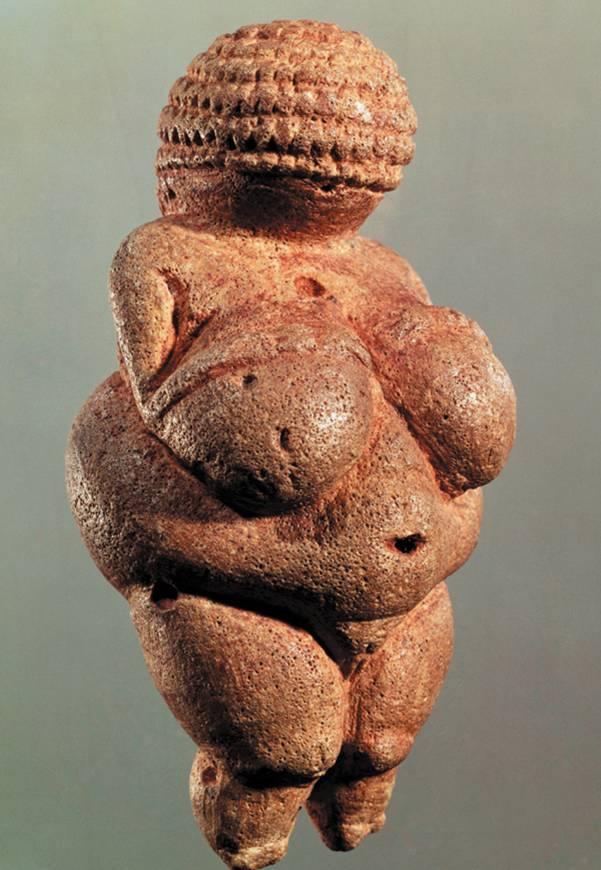 It's easy to overstate the import of specific examples of gynocentrism when in fact such examples may be equally balanced, culturally speaking, by male-centered acts, customs, or events which negate the concept of a pervasive gynocentric culture. Here we are reminded of the old adage that one swallow does not make a summer, and that likewise individual gynocentric acts, or even a small collection of such acts, do not amount to a pervasive gynocentric culture.
Individual examples of gynocentrism are sometimes misconstrued as representing a broader culture, as seen in the discussion around ancient female figurines which some claim are indications of goddess-worshipping, gynocentric cultures. Not only is the import of the female figurines vastly overstated, the quantity discovered is potentially exaggerated according to leading feminist archeologists:
"Quantitative analyses of Upper Paleolithic imagery make it clear that there are also images of males and that, by and large, most of the imagery of humans-humanoids cannot readily be identified as male or female. In fact, no source can affirm that more than 50 per cent of the imagery is recognizably female." [Ancient Goddesses]
Even if the majority of these figurines had proven to be female, this wouldn't indicate a gynocentric culture any more than would statues of the goddess Athena and the Parthenon built in her honor indicate that ancient Athens was a gynocentric city – which it clearly was not.
Archeologists discovered stencils of female hands in ancient caves, created by the practice of spraying mud from the mouth onto a female hand. Some were led to surmise, without evidence, that those same hands served as authorship of the animals that were also painted on the cave walls. Additionally, these archeologists assumed that the presence of female hand images not only meant that women painted the more complex cave art but that the entire ancient world "must have" consisted of a completely gynocentric culture. These assumptions show the dangers of allowing imagination to depart too far from the evidence.
Further examples of overreach are the citing of fictional material from classical era, such as Helen of Troy (a Greek myth), or Lysistrata (a Greek play) as proof of gynocentric culture; unfortunately these examples are about as helpful for understanding gynocentrism as would be the movie Planet of the Apes to future researchers studying the history of primates.
Gynocentric culture:
A cultural complex refers to a significant configuration of culture traits that have major significance in the way people's lives were lived. In sociology it is defined as a set of culture traits all unified and dominated by one essential trait; such as an industrial cultural complex, religious cultural complex, military cultural complex and so on. In each of these complexes we can identify a core factor – industry, religion, military – so we likewise require a core factor for the gynocentric cultural complex in order for it to qualify for the title. At the core of the gynocentric cultural complex is the feudalistic structure of lords and vassals, a structure which eventually became adopted as a gender relations model requiring men to serve as vassals to women. C.S. Lewis called this restructuring of gender relations 'the feudalisation of love' and rightly suggested that is has left no corner of our ethics, our imagination, or our daily life untouched.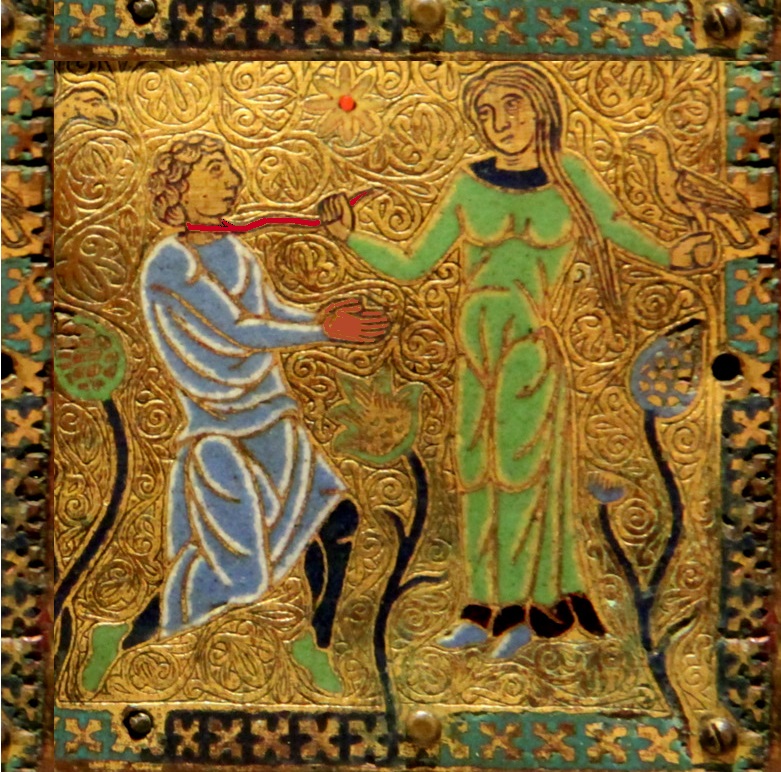 The feudalisation of love was not something seen in pre-medieval times, let alone in the Paleolithic era when feudalism simply didn't exist. For example, we have not yet seen a cave painting equal to this art from the Middle Ages showing a male acting as subservient vassal to a dominant woman who leads him around by a neck halter.
In summary, it appears everyone agrees that examples of gynocentric acts have existed throughout human history. The question is not whether an act occured but whether or not it was part of a more dominant culture of gynocentrism. We are interested not in when some gynocentric act was recorded but in when the larger gynocentric cultural complex (GCC) began, on which point there appear to be three main theories:
Ancient Genesis
Medieval Genesis
Recent Genesis
This website provides evidence that clearly favors Medieval genesis, as there is simply not enough evidence for it in ancient culture beyond scattered examples of gynocentrism. In fact what we do know of classical civilizations appears to favour the reverse conclusion – that these were patently androcentric cultures that held sway globally until the 12th century European revolution.